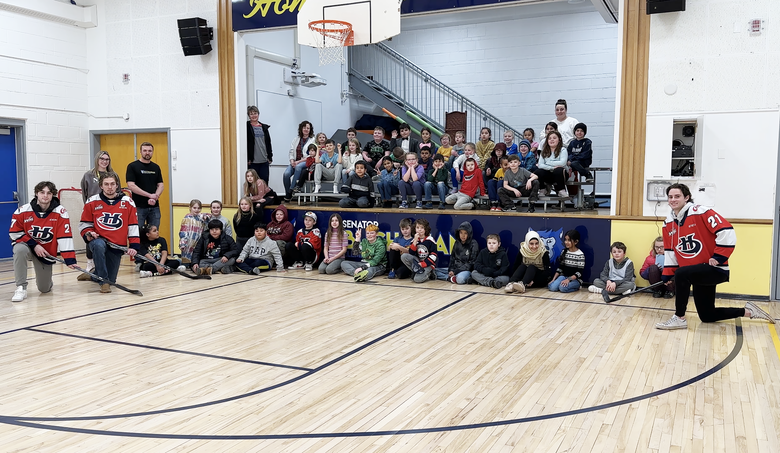 On Tuesday, students at Senator Buchanan Elementary School had the opportunity to hit the floor with members of the Lethbridge Hurricanes.
Captain Joe Arntsen was joined by teammates Cole Shepard and Tyson Zimmer for friendly floor hockey games with five classes at the school.
After each game, students asked the three players questions in a quick meet and greet, before an autograph session ended the visit.
Please see the video below for more details about the Hurricanes visit to Buchanan.
Lethbridge Hurricanes