Town Hall 2018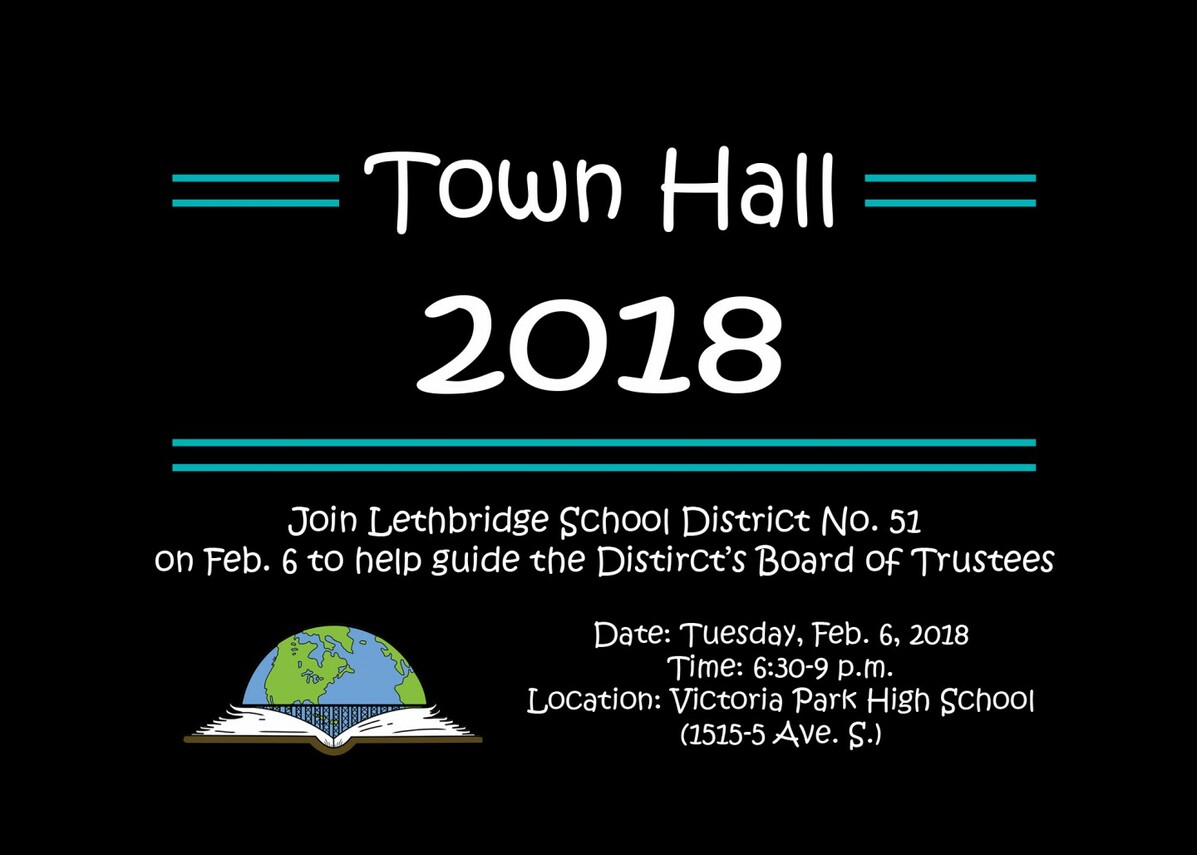 Town Hall 2018 for Lethbridge School District No. 51 all came down to two questions.
What is the School District doing well?
What can the School District do better?
Over 200 people gathered in the gym at Victoria Park High School Tuesday night to provide the Board of Trustees with answers to those questions.
Feedback collected at Town Hall 2018 will help Trustees establish priorities for 2018-19. This spring, the District embarks on the beginning of a new cycle for the three-year education plan. Trustees will use the data gathered at Town Hall 2018 to frame those discussions.
The two intentionally-simple questions were designed to maximize input. Through group discussion and the use of technology, participants shared ideas throughout the evening.
Those ideas were collated to produce a visual representation of the frequency of ideas, which were displayed on screens in the gym.
Going beyond the "big ideas," participants were then asked to build actionable Ideas – strategies the Board can consider to address how to make the District better.
But Town Hall 2018 was not the only way community members, parents, students and staff contributed to the process. Stakeholders also had the opportunity to participate in an online forum on the District website.