Posted on:
Gilbert Paterson hosts Robin Hood Classic Archery Tournament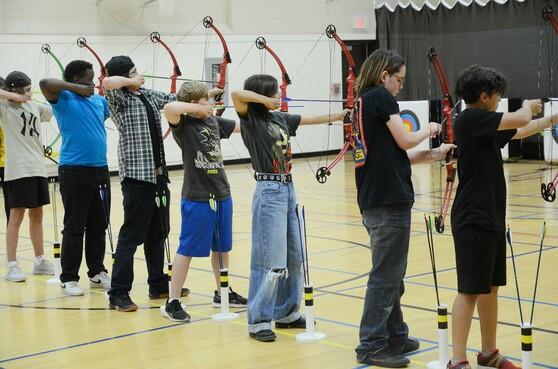 Thursday afternoon, Gilbert Paterson Middle School students had an opportunity to put their archery skills to the test.
Paterson played host to the Robin Hood Classic Archery Tournament, as sharpshoots filled the small gym for a little bit of target practice.
The following are the results from the tournament:
Grade 8 Gold - Maddox Torrance
Grade 8 Silver - Shayla Thomas
Grade 8 Bronze - Jack Kelly
Grade 7 Gold - Hasib Osman
Grade 7 Silver - Matthias Zdun
Grade 7 Bronze - Ursula Chavez
Overall Champion - Maddox Torrance - 274/300.
Archers at the ready!