Posted on:
Students share their high school experiences through LethSD Voices event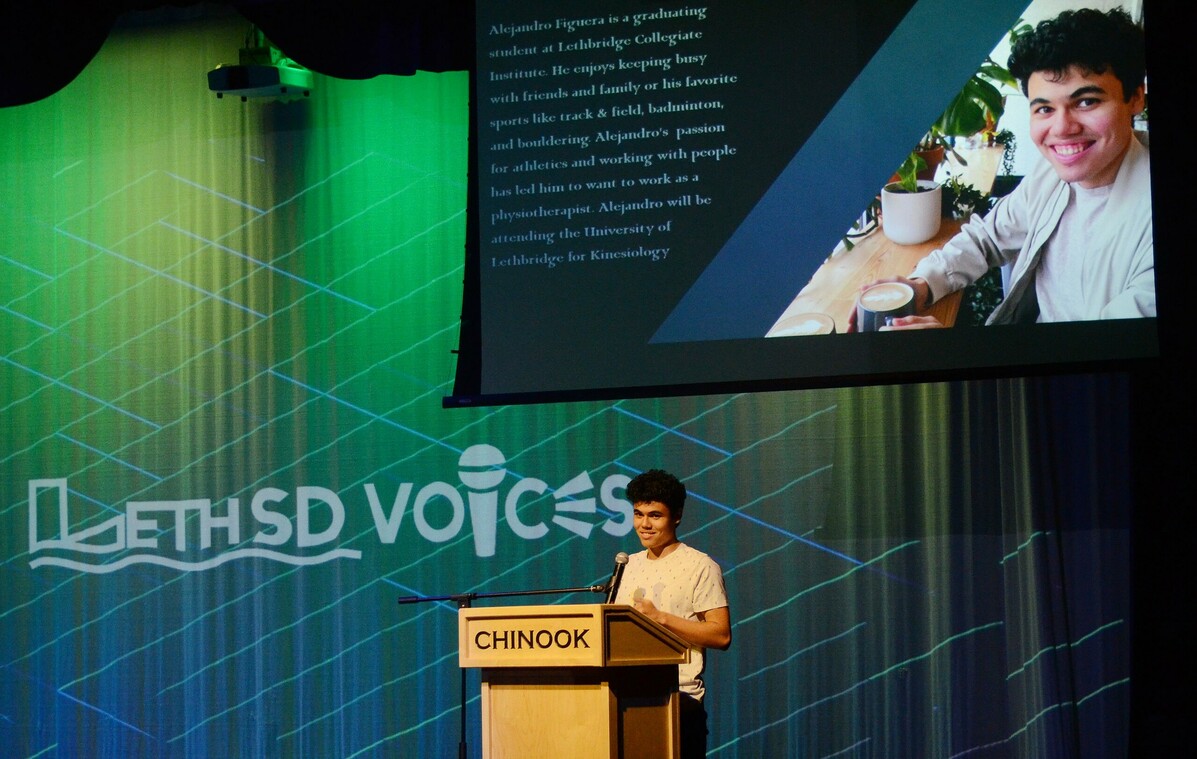 Thursday evening, Chinook High School hosted the inaugural LethSD Voices event.
A creation of Winston Churchill High School teacher Sam Ojo, LethSD Voices aims to develop effective communicators within schools and encourage students to speak up when necessary.
It provided an opportunity for graduating students to get together and celebrate their final high school days with parents and their loved ones.
LethSD Voices enabled graduating students to publicly communicate their high school experiences, ideas and views.
The event featured speeches and performances from WCHS students Lizzy Forsyth and Didi Zuidema, Chinook's Aiden Doyle, Lethbridge Collegiate Institute students Ethan Bintu-Watt and Alejandro Figueroa and Victoria Park High School's Abigael Colyer. 
Please see the video below for more information.
LethSD Voices