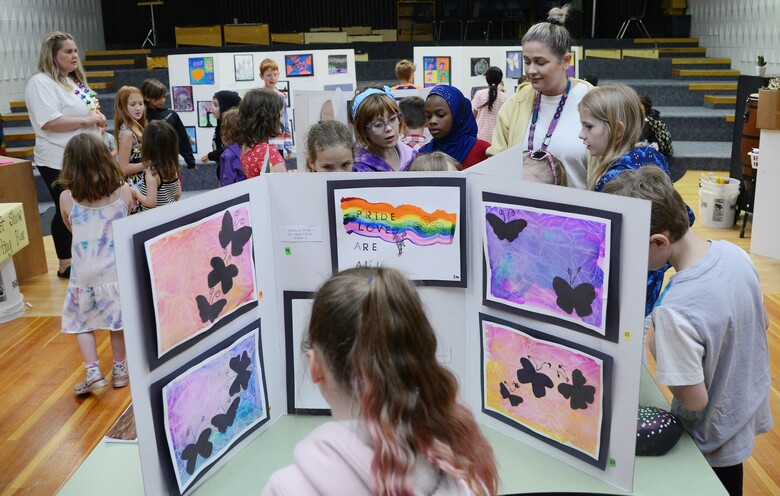 On Friday, Fleetwood-Bawden hosted the school's first ever school-wide art show.
Kindergarten to Grade 5 students had the opportunity to submit art, as teachers also played a role in selecting the works for the show.
In the end, 83 works of art were submitted for the show.
Please see the video below for more details.
Fleetwood-Bawden art