Posted on:
Zielke appointed vice-principal at Wilson Middle School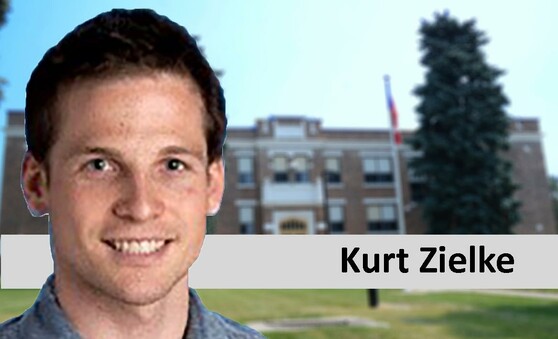 Lethbridge School Division is pleased to announce Kurt Zielke has been appointed vice-principal at Wilson Middle School.
A student-centred educator who goes above and beyond to meet the needs of students, Zielke brings a breadth of experience working with diverse students across different grade levels. He works closely with students and families to capture voice and shape learning experiences that provide for optimal growth.
Zielke is passionate about culturally relevant, culturally sustaining and culturally revitalizing pedagogies in working with students. He has a deep understanding of foundational literacy and numeracy instruction, intervention strategies and providing support for inclusive classrooms.
Energetic and engaged, Zielke is an active school community member who promotes and leads events and activities outside of the classroom. He has also assumed an active role as a professional leading professional learning workshops and assuming roles on various committees.
"I am beyond excited and honoured to be joining the amazing team at Wilson Middle School," said Zielke. "I have been fortunate to work alongside many amazing students, staff and families within northside communities for my entire career. I look forward to fostering new relationships at Wilson and feel very blessed with the opportunity to reconnect with former students and families who I have had the privilege of working with in the past. I am invested in contributing to the great things that are already happening at Wilson and appreciate the opportunity to bring my enthusiasm and dedication to supporting diverse students and school communities. I am eagerly anticipating collaborating with everyone at Wilson as we continue to provide an innovative and inclusive learning environment for all students."
Zielke is currently the Learning Support Teacher at Senator Buchanan Elementary School.
He completed his Bachelor of Arts majoring in Kinesiology and his Bachelor of Education majoring in Physical Education with the University of Lethbridge. He will graduate this summer with his Masters of Education from the University of Lethbridge with the "Multiple Literacies in Canadian Classrooms" Cohort.