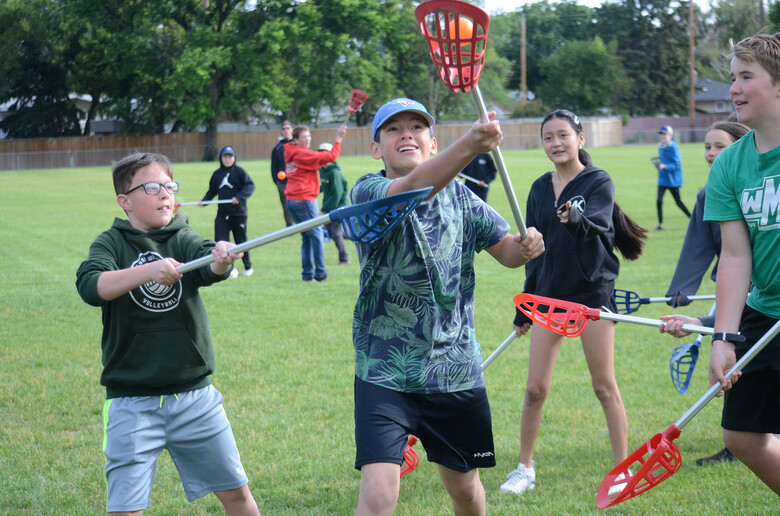 Wednesday's National Indigenous Peoples Day 2023 event at Wilson Middle School had students participate in a wide variety of activities.
Dot art and sidewalk chalk, a language centre and hand games were just a few stations students were able to participate in.
Multiple lacrosse games were also held, along with an Indigenous dance presentation in the gym.
National Indigenous Peoples Day