Posted on:
Victoria Park High School students celebrate graduation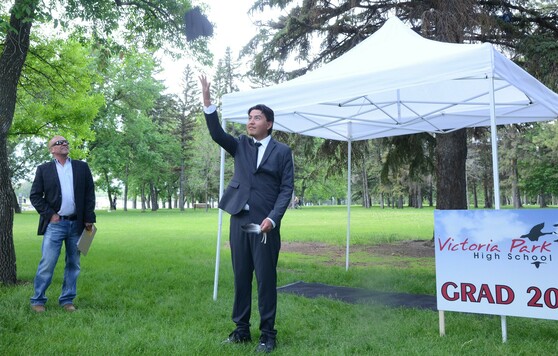 Once again this year, Victoria Park High School hosted outdoor graduation ceremonies.
The school designed individualized graduation ceremonies for each student, along with their circle of supports. The continuous process was in place of the traditional ceremony and banquet format. 
Each student received their own private graduation ceremony, where they were recognized and honoured by those who have supported them to this point in their educational journeys, and in their personal lives.
The ceremonies took place along the northeast corner of Henderson Lake Park. 
Victoria Park graduation