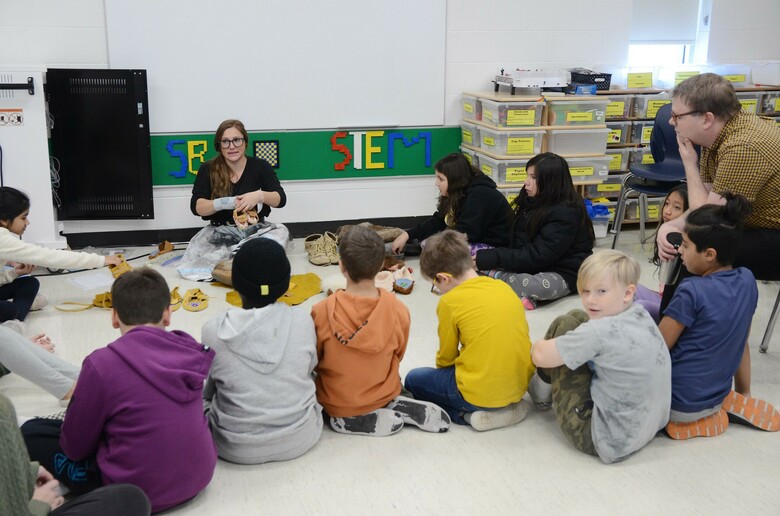 On Tuesday, Melanie Morrow, Indigenous Education Elementary School Teacher for Lethbridge School Division, paid a visit to Senator Buchanan Elementary School for Rock Your Mocs.
Mrs. Medicine Crane, Buchanan's ED2500 student teacher from the University of Lethbridge, also taught her classes, Grade 2/3 Rozee and Thorson, the Jingle Dance and Circle Dances, as part of Rock Your Mocs.
Please see the video below for more information on Morrow's visit to the school. 
Rock Your Mocs