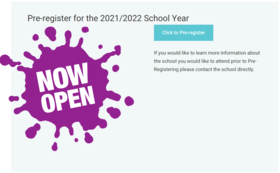 The pre-registration process is now open for students who are new to Lethbridge School Division.
Please fill out this form ONLY if you are new to the Division. The form is for students going into Grade 1 to Grade 12 for the 2021/2022 school year: PRE-REGISTRATION FORM.
Once the pre-registration form is filled out, you will be contacted by your school. 
If you would like to learn more information about the school you would like to attend prior to Pre- Registering, please contact the school directly. 
For students returning to the Division next school year, please note registration packages will be sent out in the coming weeks.