Posted on:
Nicholas Sheran participates in Take Me Outside Day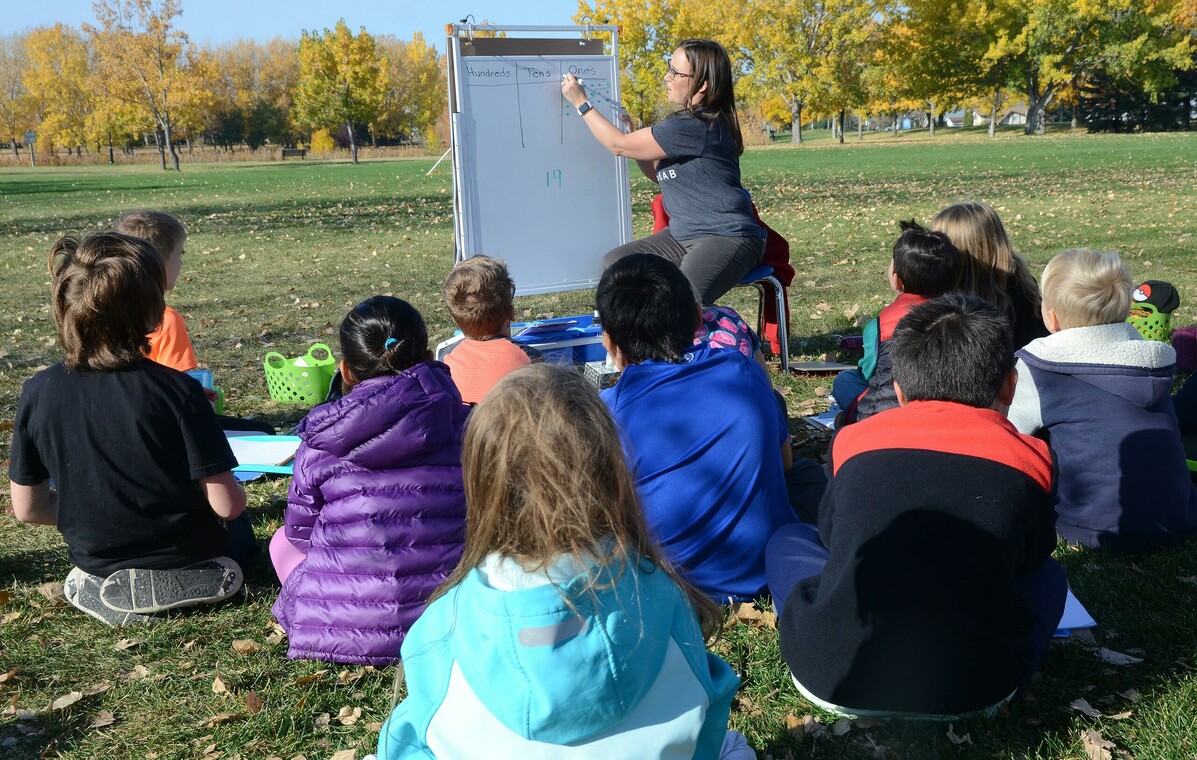 On Wednesday, Nicholas Sheran Elementary School students spent a portion of the day out of the traditional classroom, as part of Take Me Outside Day.
Take Me Outside works to encourage children and youth to spend more time outside, through various projects and initiatives. Last year TMO Day saw almost 9,000 educators and 400,000 students participating.
"This is the second year Nicholas Sheran has participated in this event as part of our school goals to have students use nature as a resource, and not just a location," said principal Dawn Walmsley. "Last year, we had several unofficial TMO days throughout the year, even in winter, and our students love learning outside and taking in land-based learning in our beautiful location in Lethbridge."
TMO focuses on three key themes: Indigenous Knowledge, Health and Wellness and Environmental Education.
Wednesday at Nicholas Sheran, many classes took advantage of the beautiful weather and the natural surroundings near the school. 
Mandy Chudobiak's Grade 4 class decided to spend the entire day outside as part of the initiative. In the video below, Chudobiak speaks about how her class spent the day.
Take Me Outside Day