Posted on:
Medicine Shoppe donates $5,000 to Victoria Park for scholarship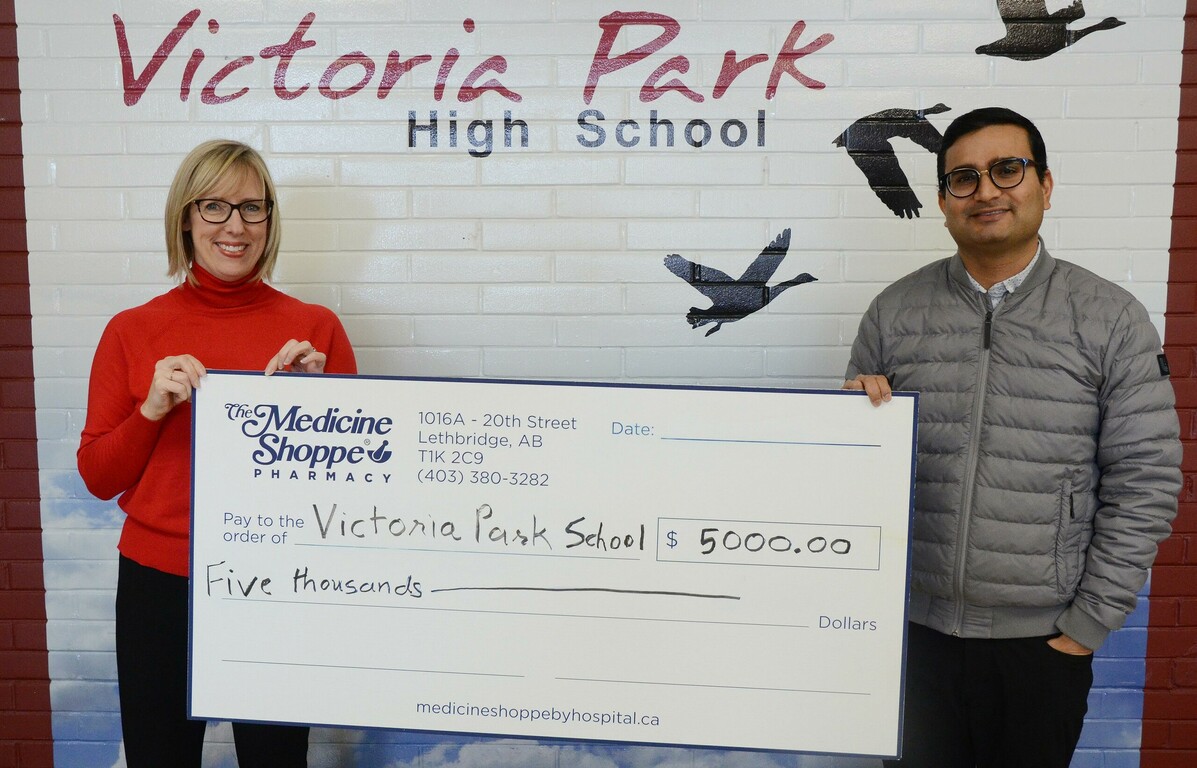 On Wednesday, Vishal Sukhadiya pharmacy owner at The Medicine Shoppe, stopped by Victoria Park High School to present a $5,000 scholarship donation.
The donation will be awarded to five graduating students to assist in their transition to post-secondary education.
For more information, please see the video below, featuring Sukhadiya and Victoria Park principal Cayley King.