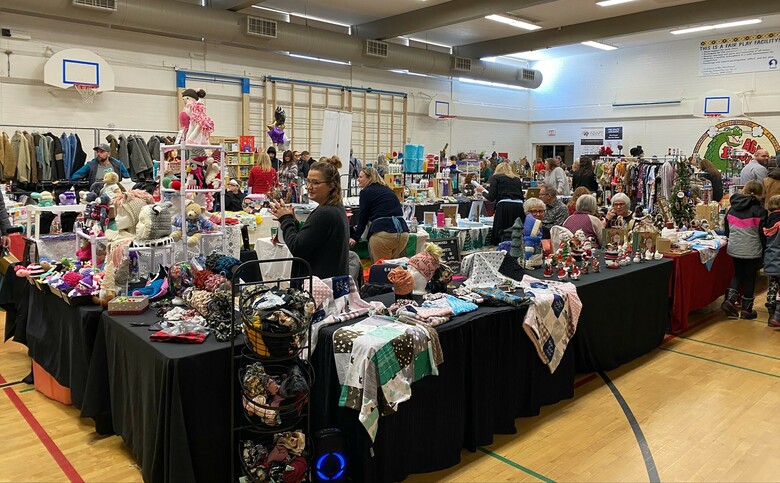 Shoppers packed the École Agnes Davidson gym on Saturday for the annual Christmas Market.
The Domesticated Divas provided support for the School Council fundraiser, as Agnes Davidson families and community members packed the gym to start their holiday shopping early.
Davidson's School Council is supporting the school as it works towards revamping the courtyard as a useable outdoor learning space.
The market included a silent auction, over 45 vendors and a concession.


Christmas in November