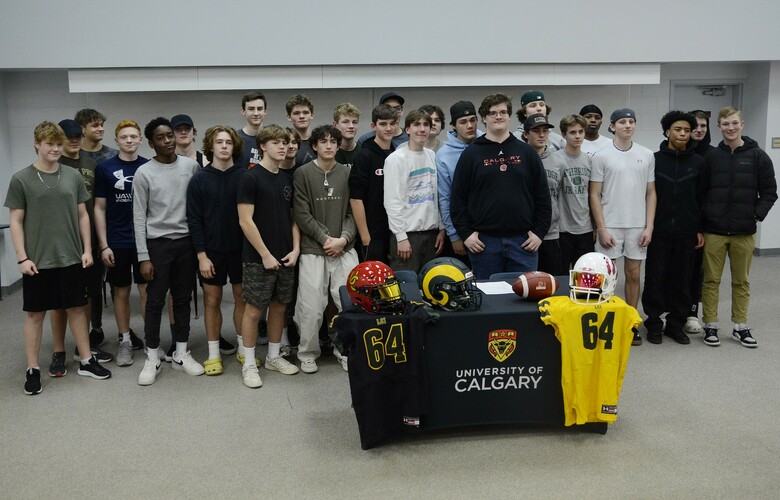 On Wednesday afternoon, Lethbridge Collegiate Institute Rams player Grayson Rieder put pen to paper and signed with the University of Calgary Dinos.
The offensive lineman was met by U of C head coach Wayne Harris and assistant coach/defensive co-ordinator Matt Berry for the signing ceremony.
Please see the video below for more information.
Dinos Day