Posted on:
LCI dance documentary, The Show Goes On, premieres June 28 and 29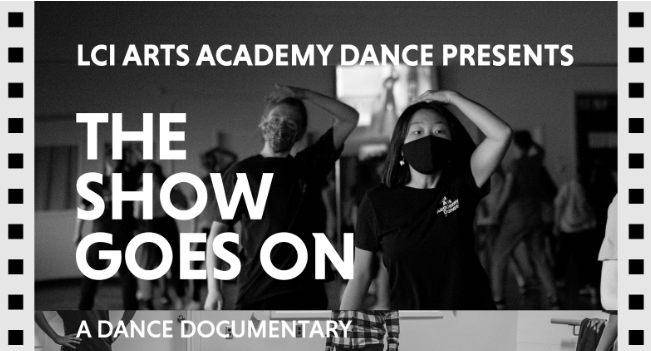 The Show Goes On, a dance documentary by Koji Nagahama and Geordan Olson, tells the story of a unique year in the Lethbridge Collegiate Institute Dance Academy.
The movie documents the trials and tribulations of a year navigating through the difficulties and successes while dealing with COVID-19. 
The Show Goes On includes behind-the-scenes footage of in-class training, working with choreographers through Zoom, interviews with students and set pieces of choreography under stage lights. The 65 insanely talented arts academy dancers will perform ballet, contemporary, lyrical, hip-hop, modern, house and breaking.
LCI worked with some of the most talented choreographers in the world of Canadian dance, such as Haley VanRijn (Toronto), Sarah Dolan (Calgary), Philippe Jaques (Montreal), Ajay Musodi (Vancouver) and Raoul Wilke (Toronto).
The Show Goes On will premiere June 28 and June 29 at The Movie Mill drive-in.
Click the following link for ticket information: THE SHOW MUST GO ON
Please see the video below for more details on the LCI production.