Posted on:
LCI brings in house dancer Raoul Wilke for artist residency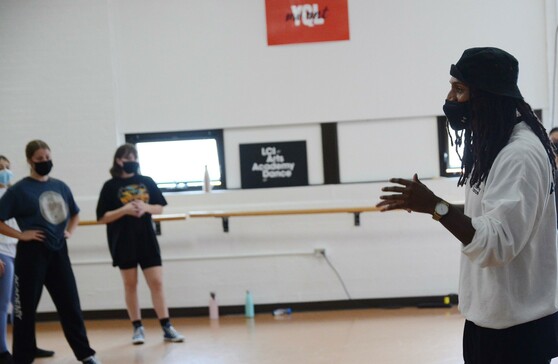 Raoul Wilke, one of the most prolific house dancers in Canada, is conducting an artist residency this week at Lethbridge Collegiate Institute and G.S. Lakie Middle School.
Wilke has flown in from Toronto and will be spending the week with classes at both schools. For LCI, Wilke will be workshopping and choreographing for LCI's show in February.
Wilke is a Dora award winner and has worked in film and television.
Please see the video below, as Geordan Olson, Artistic Director of the LCI Arts Academy Dance Program, speaks about the artist residency.