Posted on:
Lakeview Elementary School hosts annual Feed the Bug event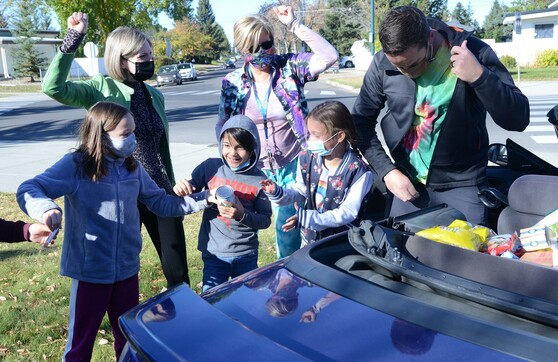 Lakeview Elementary School students did their part Friday morning for local food banks with the completion of the annual Feed the Bug initiative.
Students went outside in two shifts, in their assigned cohorts, to fill vehicles with food to wrap up Lakeview's food bank fundraiser.
A number of Lethbridge School Division schools are participating in Feed the Bug this month, as donations will be heading to the Interfaith Food Bank and the Lethbridge Food Bank.
Feed the Bug began 27 years ago and over that period, approximately $550,000 worth of food has been donated by Division schools. 
Lakeview's Feed the Bug