Posted on:
Division unofficially breaks world record for simultaneous one-minute plank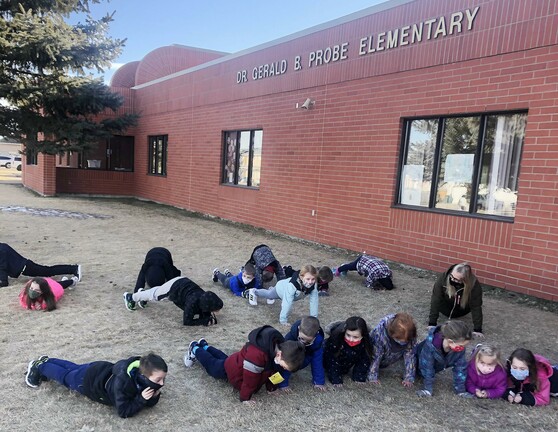 On Tuesday, Feb. 2, Lethbridge School Division made an attempt to unofficially break the world record for a simultaneous one-minute plank.
About 3,000 participants were required to beat the record, and the Division surpassed that total by nearly 1,500. After all the numbers we in, 4,481 staff and students had participated in the world-record-breaking attempt. 
Unfortunately, due to COVID-19 and Alberta Health Services, protocols, the Division was not be able to officially enter the world-record attempt. With that in mind, Division students and staff were still encouraged to assist the Division in surpassing the magic number of 3,000.
Throughout the month of January, schools throughout the Division have participated in the Plank Challenge wellness challenge, in preparation for the Feb. 2 record attempt.
The goal was to get as many students and staff as possible to plank for one minute at 11 a.m. on Tuesday, Feb. 2.
Division plank record