Posted on:
Bus routes for the 2021/2022 school year are now available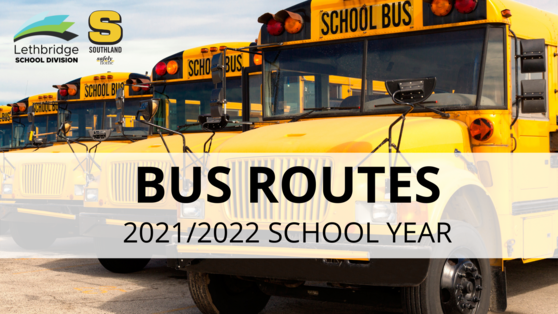 As we prepare for the start of the 2021/2022 school year, with classes set to begin Tuesday, please remember to check in on the school bus routes posted on Southland Transportation Ltd.'s website.
Please note bus routes will continuously be assessed throughout the first two weeks of school, and adjustments will be made as necessary.
Thank you for your patience and understanding!