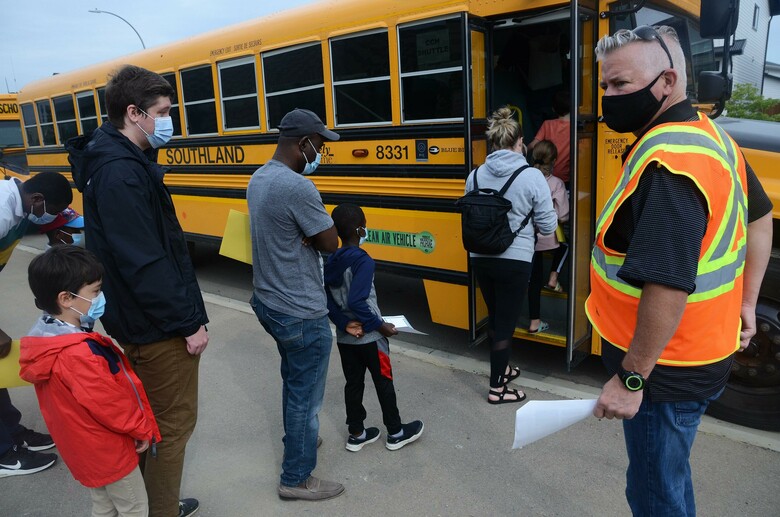 On Aug. 21 and 22, Southland Transportation Ltd. gave students an opportunity to learn all about school bus safety and protocol as we prepare for the new year.
My 1st Ride, A Free School Bus Safety Program for First-Time Riders and Parents, included a short presentation and had students and parents take a short ride on a bus to learn the ins and outs of the daily school bus routine.
Dr. Robert Plaxton Elementary School hosted the event. 
In the video below, Southland's Lethbridge Operations Manager, Andrea Rioux, talks about the event and explains some of the school bus protocols that will be in place at the start of the year. 
My 1st Ride