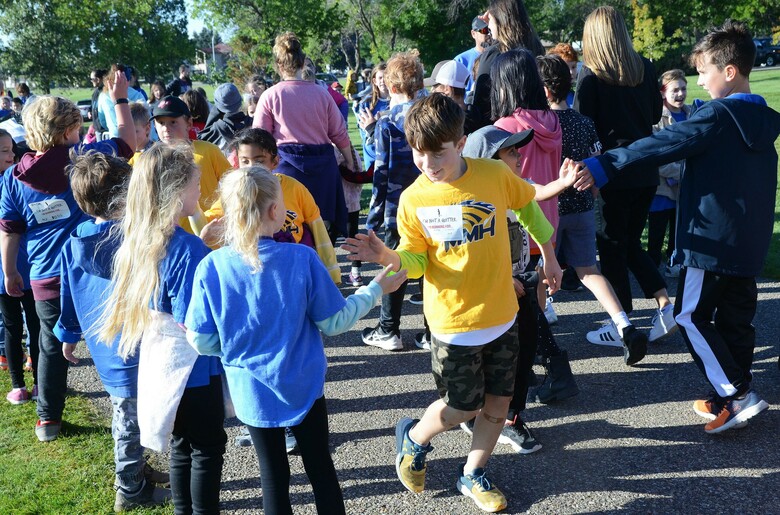 Friday morning, Lethbridge School Division's westside elementary schools flood Nicholas Sheran Park for a very special event.
Coalbanks Elementary School, Dr. Probe Elementary School, Nicholas Sheran Elementary School and Mike Mountain Horse Elementary School students walked around the park for the Terry Fox Run.
The annual event brings the westside elementary schools together to honour Fox.
For more information on the Terry Fox Foundation, please visit the foundation website here: TERRY FOX.
Westside Terry Fox Run