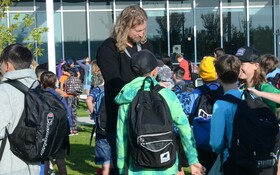 This morning across Lethbridge School Division, students arrived for the first official day of classes.
Many schools started 2022/2023 with a staggered entry, to help students get acclimatized to their surroundings.
For more information on back to school in our Division, please visit our website here: WELCOME BACK.
2022/2023 school year begins!