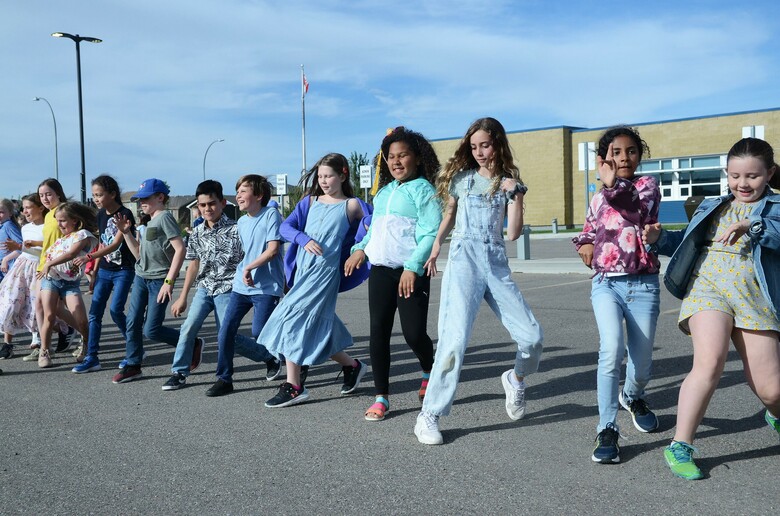 On Wednesday, June 8, Coalbanks Elementary School hosted its Spanish Program End of the Year Fiesta. It included a short program of songs and dancing, followed by a Latin dance party with DJ Tizio. The evening featured a short Grade 5 graduation ceremony, as the school recognized the first group of Spanish Bilingual program students that started at the school as Grade 1s.
Coalbanks teachers also performed a surprise wrestling skit, in the form of a Mexican lucha libre performance, which was certainly a crowd favourite. 
For more information, please see the video below.
Fiesta Time!