Posted on:
Chinook hosts grand opening of Solar System Model project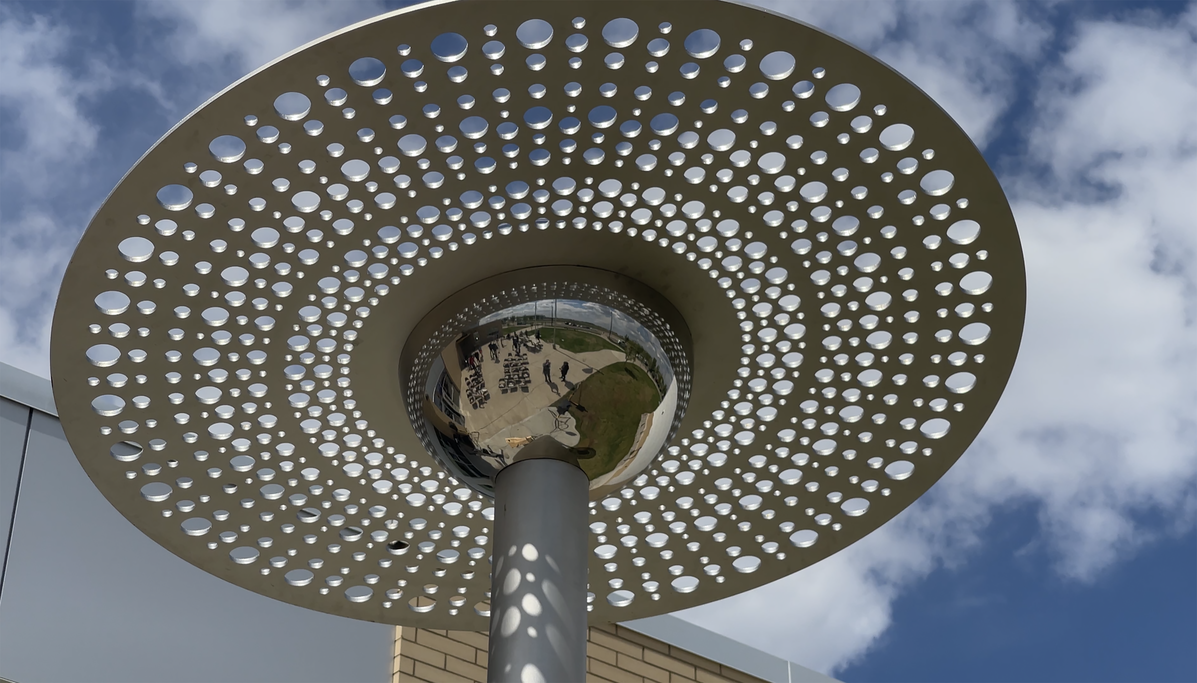 On Wednesday June 1, Chinook High School hosted the grand opening of the Lethbridge Solar System Model. 
Chinook, is the home of the planet Saturn, and is part of an initiative that was a multi-year-long project, spearheaded by several members of the Lethbridge Astronomy Society.
It all starts at the Post Office building downtown, where the Sun is represented by the 5.5-metre diametre dome atop the clock tower. From there, each planet model is sized true to scale, in relation to the 5.5-meter Sun, and placed somewhere along its pathway around the Sun. A pedestal at each site carries a descriptive plaque with basic facts about the planet, and a QR code that links to the society's for more information.
Wednesday's opening ceremony also featured a video produced by Chinook student Reid Decillia, which can be found here: SOALR SYSTEM VIDEO.
Lethbridge School Division representatives were also on hand for the ceremony, including Director of Facilities Daniel Heaton, who helped design the Saturn sculpture, which now stands outside of Chinook. 
Please see the video below, as Heaton describes the engineering solutions that went into the design of the planet and Decillia speaks about making the video.