Posted on:
G.S. Lakie hosts modified Skills Exploration Day for Grade 7 classes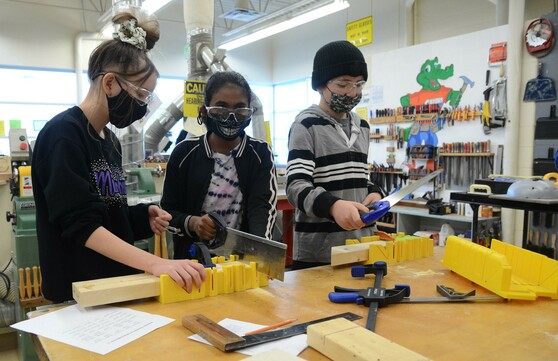 On Dec. 1, G.S. Lakie Middle School hosted a modified Skills Exploration Day for two Grade 7 class.
The event was sponsored by Skills Alberta, who provided supplies and kits for the students.
Lakie kicked off the day at 9 a.m. with a video conference with participating schools throughout Alberta, along with Skills Alberta leaders.
Students had been learning about some of the trades and planning their project for the last couple weeks.
Their challenge was to invent a new sport, re-invent a sport or adapt a sport for a group of disabled athletes. On Skills Exploration Day, students had the opportunity to learn more about the trades and build models of their projects.
Students used the shop, computers and a classroom to design and complete their projects.
For more information, please see the video below: 
Lakie Skills Day