Posted on:
Hats On! for Mental Health Day (May 6) and Mental Health Week (May 4-8)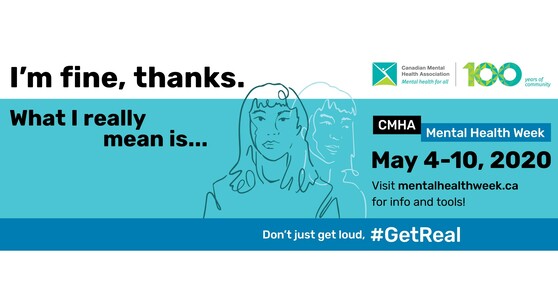 On Wednesday, May 6, 2020, Albertans are invited to take part in Hats On! for Mental Health day and wear a hat to raise awareness of the importance of positive mental health.
This day is generally marked by schools allowing – and encouraging – students and staff to wear hats at school and engage in conversations focused on mental health and the importance of removing the stigma associated with mental illness. Over the past several weeks, we have witnessed the power of virtual social connection and the continued ability to make a difference for others. Schools are still encouraged to ask their students to wear hats on May 6 and show their support for mental health.
Students who are mentally healthy are resilient and better able to learn, achieve success and build healthy relationships. In these uncertain times, we need to continue providing students and their families with activities that will help them develop social-emotional competencies and build resiliency, as well as providing them with information and support to address mental health concerns.
The focus on mental health promotion continues during Mental Health Week, which is being held this year from May 4-8. For its 2020 Mental Health Week campaign, the Canadian Mental Health Association has chosen the theme of social connection and its importance for mental health. More information is available at mentalhealthweek.ca.
You can learn more about supporting positive mental health in schools by visiting the Government of Alberta website at www.alberta.ca/mental-health-in-schools.aspx and the Alberta Regional Professional Development Consortia Supporting Learning at Home website at sites.google.com/arpdc.ab.ca/learningathome.