Posted on:
Wilson receives cheque from Lowe's to help with outdoor classroom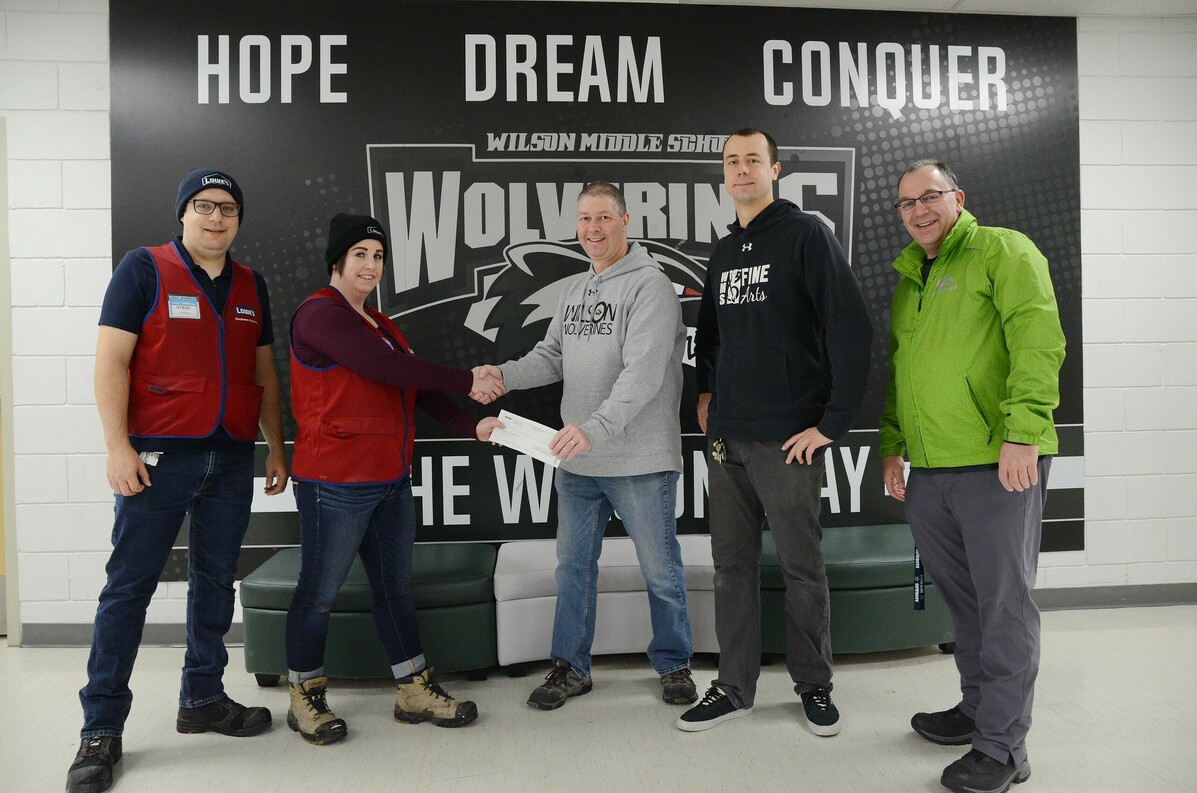 On Thursday morning, representatives from Lowe's Canada stopped by Wilson Middle School to provide a little financial help for the school's outdoor classroom project.
Earlier this year, seven Wilson staff members volunteered their time to host a fundraising carnival at Lowe's in Lehtbridge.
Wilson staff took turns in the dunk tank, to help raise money for an outdoor classroom project at the school, which should get underway next spring.
Lethbridge Lowe's store manager Steve Sample, along with Lowe's administrative support associate Jenn Baker, presented Wilson's Jeff Hirsche, Derek Resler and Dean Hawkins with a cheque for $6,164.