Posted on:
Volleyball zones begin today for Division schools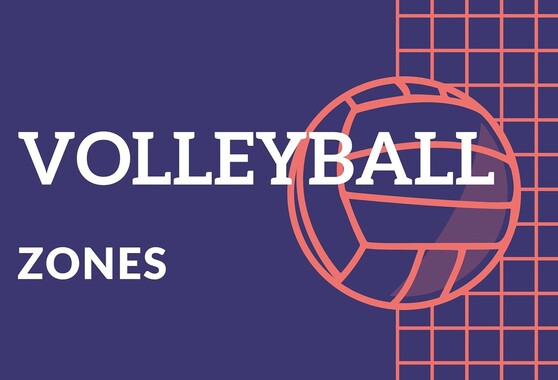 Schools throughout Lethbridge School Division will hit the court this weekend for volleyball zones.
The 1A/2A South Zone Volleyball Championships begin today (Thursday) at Lethbridge College, as the Immanuel Christian Eagles boys team begins play at 4:30 p.m. against CCHS in 2A competition. ICSS will take on KAHS Saturday at 2 p.m. and then face St. Mary's at 3:15 p.m. 
Playoffs in the 2A boys division are highlighted by semifinal contests at 1:15 p.m. and gold and bronze/medal games at 8 p.m.
The 3A zones tournaments will be held at Winston Churchill High School. The host WCHS boys team will compete in a pool with Magrath and Monsignor McCoy, while the WCHS girls will play in a pool with Crescent Heights and Cardston.
The Churchill boys open play Friday at 12:30 p.m. against McCoy, and follow that up with a 2:45 p.m. match against Magrath.
LCI's Rams will play Friday at 9 a.m. against Eagle Butte and later that day at 2:45 p.m. against Cardston.
On the girls side of the draw, WCHS takes on Crescent Heights at 10:15 a.m. on Friday and Cardston at 12:30 p.m.
LCI's Clippers takes on McCoy at 9 a.m. and Eagle Butte at 11:15 a.m.
The girls quarterfinals are Friday at 4 p.m., while the boys hit the court at 6 p.m. Simfinal action goes Saturday at 9 a.m. for the girls and 11 a.m. for the boys.
The girls final will be played Saturday at 1 p.m. At 3 p.m., the boys team will compete in the bronze-medal match, as the gold-medal game will follow at 5 p.m.
South Zone High School Volleyball Championship 4A play begins Friday at 4:30 p.m., as boys matches will be held at Catholic Central West Campus, while girls matches will be played at Chinook High School.
On the boys side of the draw, Chinook will play CCH at 4:30 p.m. and MHHS at 6 p.m. The boys semifinal goes Saturday at 10:30 a.m., while the final is set for 1:30 p.m.
Chinook's girls team takes on CCH Friday at 4:30 p.m. and will then face MHHS at 7:30 p.m. Saturday's semifinals and finals also go at 10:30 a.m. and 1:30 p.m.
Bulldogs and Griffins compete in 3A zones