Posted on:
Vercillo named acting principal at Dr. Gerald B. Probe Elementary School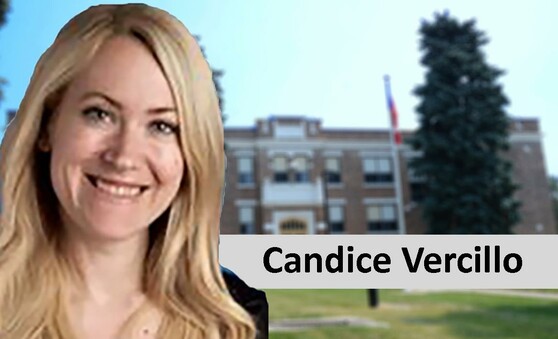 Lethbridge School District No. 51 is pleased to announce Candice Vercillo has been named acting principal at Dr. Gerald B. Probe Elementary School.
Vercillo has been the vice-principal at Dr. Probe for over three years. Her leadership is characterized by an unwavering commitment to students and staff, walking the talk with respect to inclusive education programming, and a strong belief in the development of a learning community. Aligned with the conviction all staff are part of cohesive team that work together to meet the diverse needs of students, Vercillo builds capacity of staff by facilitating professional learning and modeling best practices.
"I am both grateful and honoured to step into the role of acting principal of Dr. Probe Elementary School," said Vercillo. "I feel fortunate to be the leader of such an exceptional learning community and I continue to look forward to working with our staff, students and parents to highlight and build on all that Dr. Probe represents. We are a school where, care, concern, courage and co-operation create a strong foundation for all we do, and I cannot wait to see what we will accomplish together for the remainder of this school year."
Vercillo's leadership experience as vice-principal at Dr. Probe contributes to a deep understanding of the school community. Combined with her experience as a vice-principal at Nicholas Sheran Elementary School for five years, Vercillo has demonstrated strong leadership across a breadth of responsibilities including inclusive education programming, professional development activities, and ongoing supervision and support for staff.
She started her teaching career in Lethbridge School Division at Nicolas Sheran as a Grade 5 teacher, and subsequently assumed the Learning Support Teacher role at the same school.
Vercillo received her B.A/B. Ed degree from the University of Lethbridge, and following some teaching experience, earned her Master of Education degree with a focus in Professional Development from the University of Lethbridge in 2012.