Posted on:
van der Meer appointed principal at Dr. Gerald B. Probe Elementary School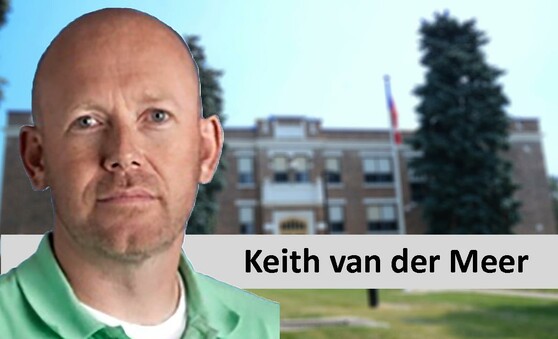 Lethbridge School Division is pleased to announce Keith van der Meer has been appointed principal for Dr. Gerald B. Probe Elementary School, commencing the 2020-2021 school year.
van der Meer believes in leading collaboratively and in the best interest of students, staff and parents. Dr. Probe's vision of the school community exhibiting the "Four Cs" of caring, concern, co-operation and courage, aligns well with van der Meer's values as an educator and leader. He strives to work with staff and parents to build a school environment that offers all students a unique opportunity to feel included as a valued member of a community.
van der Meer has demonstrated commitment to the development of character education and positive school culture. His previous experience as a principal who oversaw programming for students in grades four through 12 required a comprehensive understanding of curriculum and learning progression. His leadership experience specializing in supporting students with diverse learning needs contributed to an acute understanding of differentiated instruction and universal design for learning.
"Since moving from Calgary two years ago, Lethbridge School Division has been a welcoming and exciting place to be," said van der Meer. "I have witnessed an amazing amount of dedication and support for students during this short time. While I have enjoyed the many relationships I have made at LCI, I look forward to my new role at Dr. Probe and anticipate many more positive experiences. Looking towards next year, I value the opportunity to work alongside the students, staff and parents at Dr. Probe to continue all the great work that the school is known for."
Currently, van der Meer is a vice-principal at Lethbridge Collegiate Institute. Prior to joining Lethbridge School Division, he was principal of Rundle Academy in Calgary. Before his principal designation, he was the Head of Years at the elementary and junior high level responsible for teacher mentorship, coaching, planning and implementation of academic programs. Earlier in his career, van der Meer was a teacher at the elementary level as well as junior and senior high school.
van der Meer earned a Bachelor of Science at the University of Saskatchewan followed by a Bachelor of Education at the University of Lethbridge. He completed his Masters of Education in Educational Leadership with the University of Lethbridge, and is currently working toward his Doctor of Education with the University of Calgary, focusing on leadership.