Posted on:
Sock It To 'Em campaign back for 22nd year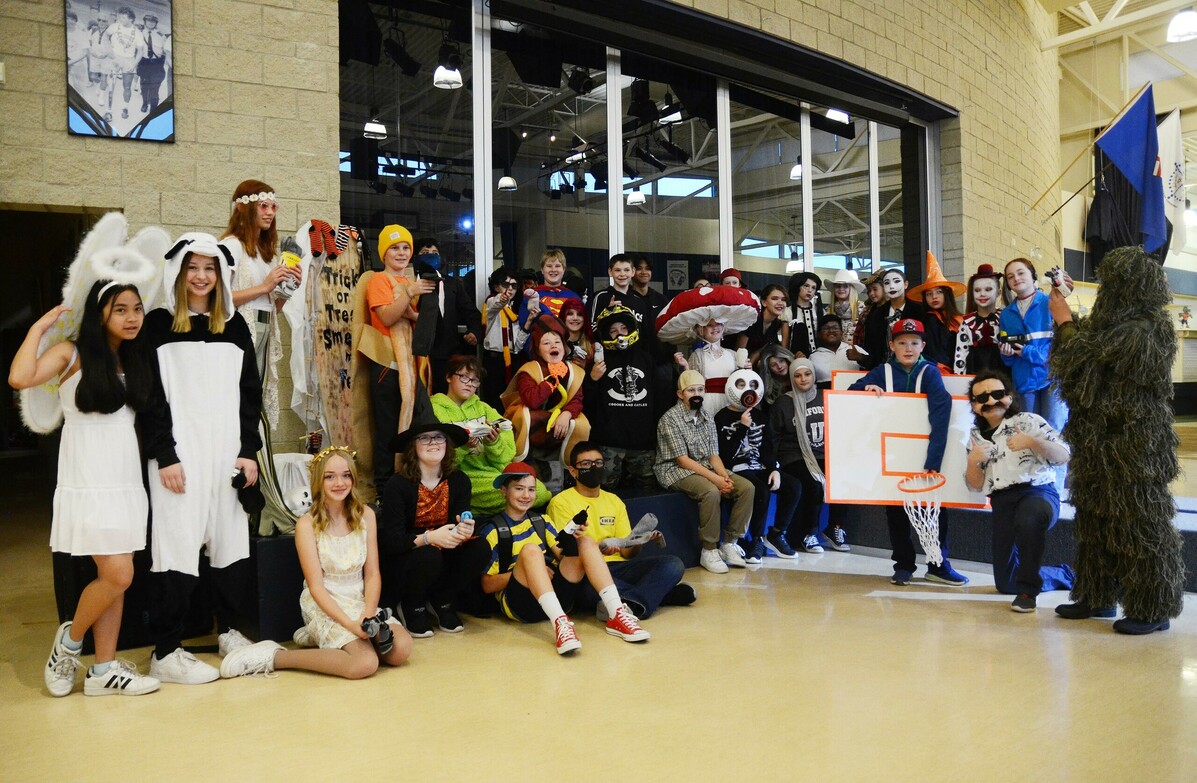 From Nov. 1-Dec. 15, school throughout Lethbridge School Division will be accepting donations of socks for the 22nd Annual Operation Sock It To 'Em.
Nord-Bridge Seniors Centre, the caretakers and maintenance staff in Lethbridge and area schools are collecting NEW SOCKS to be donated to local charities and those less fortunate for Christmas.
To donate, contact any custodial staff at your local school.
Along with Lethbridge School Division, Holy Spirit Catholic School Division and Palliser School Division are also participating.
On Friday morning, students at G.S. Lakie Middle School gathered for a photo with the socks that school has collected. Lakie wrapped up its Sock It To 'Em campaign early, and brought in 400 pairs of socks, and challenges schools throughout the Division to top that mark!