Posted on:
Senator Joyce Fairbairn hosts Medal of Honour ceremony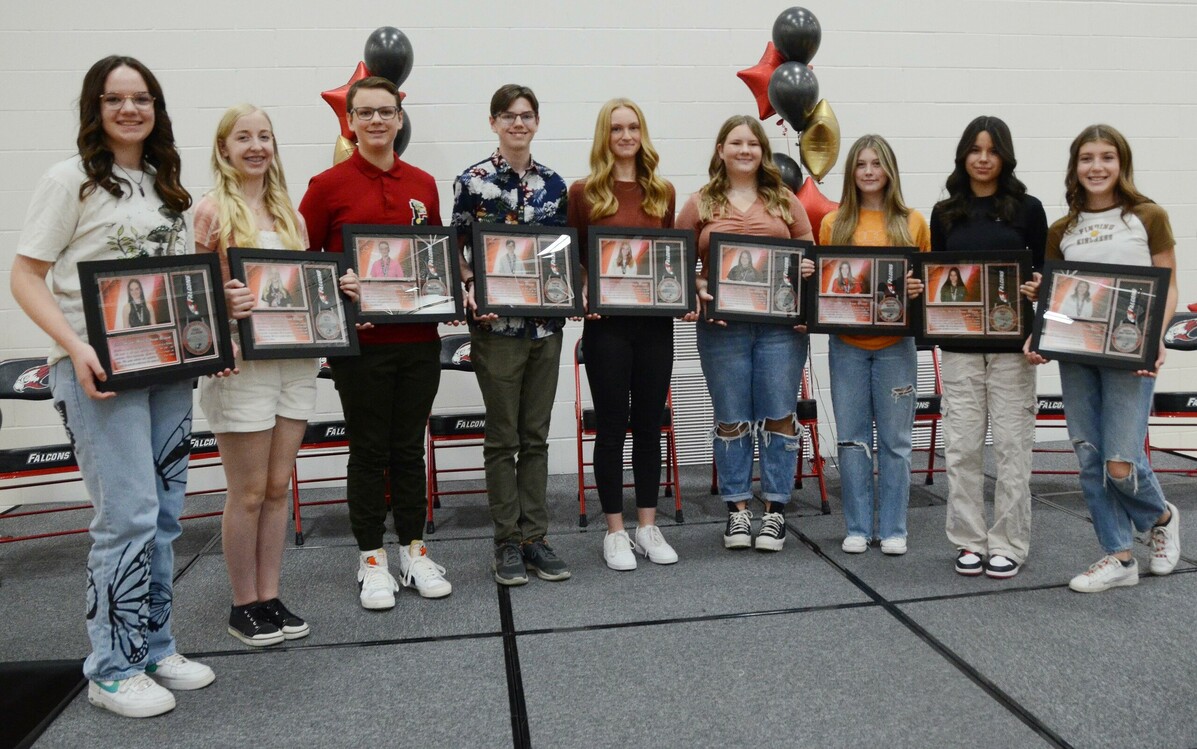 The Senator Joyce Fairbairn Medal of Honour recognizes Senator Fairbairn's dedication to and tireless work in making our world a better place.
She was a special human being whose actions and decisions are rooted in, and inseparable from, who she was at heart: hard working, determined, strategic and strong. Not only was she a trailblazer for women in the fields of communications and politics, she was also a fierce advocate for the underprivileged, a leader in the truest sense of the word and an invested promoter of literacy. 
Each year, the named her her honour presents awards to students who exemplify the many meaningful and inspiring facets of Senator Fairbairn.
On Friday afternoon, 10 students were recognized for their outstanding contributions to the Fairbairn community.
2021/2022 MOH Nominations
Julia Harrison
Liam Esselmont
Georgia Worthington
Avery Jarina
Charli Allinson
Griffin Fraser
Lindsay Pan
Samantha Martin
Chloe Holt
Keira Boles
Medal of Honour