Go Back To All News
Plaxton and Fairbairn team up for CBC's Canadian Music Class Challenge 2023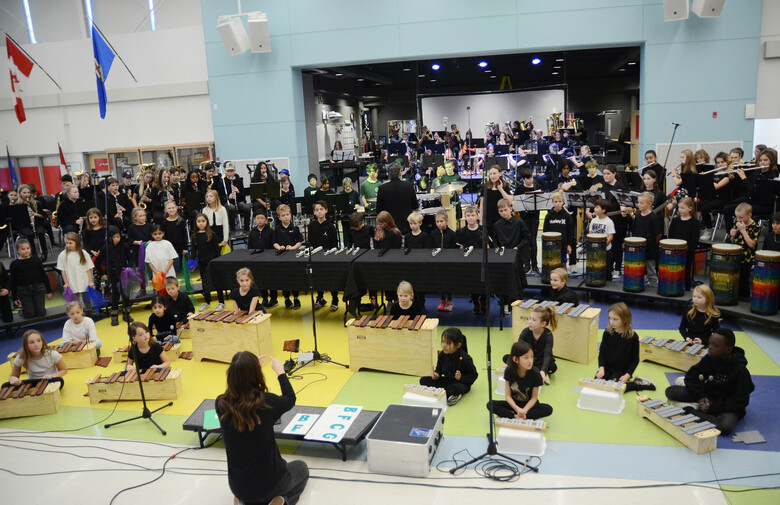 On Thursday, Nov. 16, students from Dr. Robert Plaxton Elementary School and Senator Joyce Fairbairn Middle School joined forces to record a submission for CBC's Canadian Music Class Challenge 2023.
Each year, CBC pre-approves a list of Canadian songs and asks music teachers to pick one and have their class (or classes) learn a cover version. Once a class performance of the song has been captured on video, it is sent to CBC to post it on network's YouTube channel. CBC judges then select the winners.
Fairbairn and Plaxton selected the Sloan hit, If it Feels Good Do It. The final video submission is now up on the CBC Classroom Music Challenge YouTube page.
Please see the video below for more details.
Up for the challenge