Posted on:
Nicholas Sheran students making Christmas brighter for seniors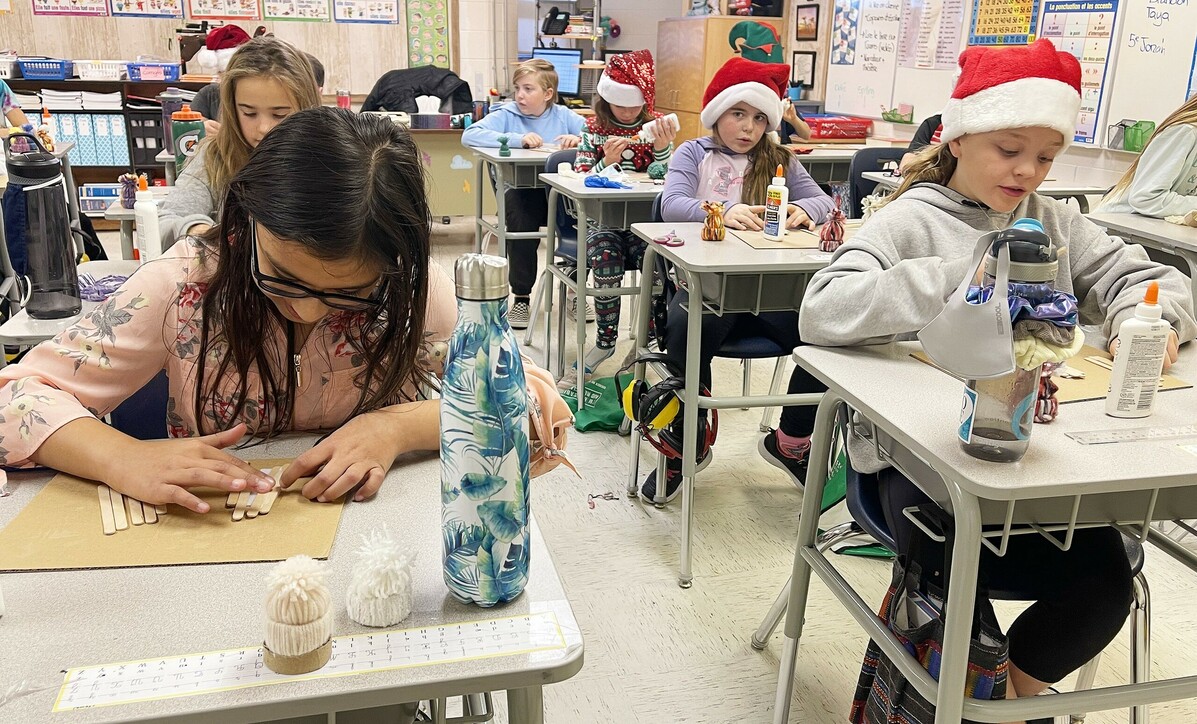 École Nicholas Sheran is participating in a Compassion Project with Age Care Senior's Home.
The school has partnered up 19 seniors with 19 classrooms, as students are making a Christmas mail package for each senior, to ensure Age Care residents have some mail to open from kids before the holidays.
Seniors will receive a package with paper ornaments, bookmarks, jokes and/art work.
The schools hopes to complete the packages by Dec. 11. The school will deliver the packages to Age Care the week of Dec. 14-18.
Nicholas Sheran Compassion Project