Posted on:
Moving to at-home learning (Scenario 3)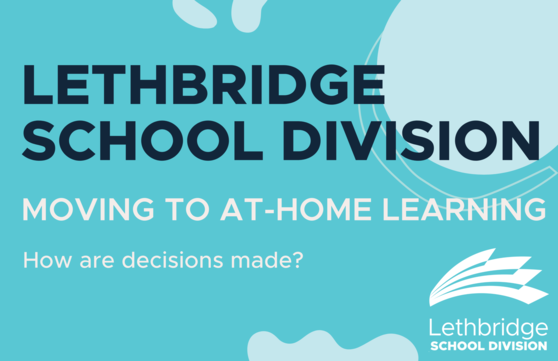 How are decisions made?
The school division has had a number of inquiries regarding how the decision is made to move students from in-school learning (Scenario 1) to at-home learning (Scenario 3.)
Prior to the Easter break, we had a few schools move to Scenario 3, but not all schools. Why?
The superintendent and board do not have the authority to move an entire school or school jurisdiction to Scenario 3. It is a decision made by government (the Deputy Minister of Education in consultation with Alberta Health). Superintendents provide the office of the Deputy Minister with information regarding numbers of positive COVID-19 cases, numbers of staff in quarantine, numbers of students in quarantine and other circumstances, such as availability of substitutes for teachers and support staff. The division keeps a close eye on daily case numbers, and advocates to the government when a school reaches COVID case numbers that warrant consideration for a shift to Scenario 3.
Schools continue to be vigilant in following protocols to keep students and staff as safe as possible, including hygiene, cohort structures and masks. The Division appreciates the diligence of schools and the cooperation of the students in maintaining these standards. The Division also recognizes the stress and difficulty with logistics that families undergo when children in the household are classified as a close contact and put into isolation. With respect to entire classes being quarantined because of one case in the class, the Division respects health protocols and decisions made by Alberta Health as preventative measures. The Division does not have the expertise or health background to determine the best strategies for identifying close contacts for quarantine. Our role is to do our very best with ensuring learning continues at home, and teachers are working incredibly hard to make this as seamless as possible.