Posted on:
WCHS students participate in workshops hosted by local artist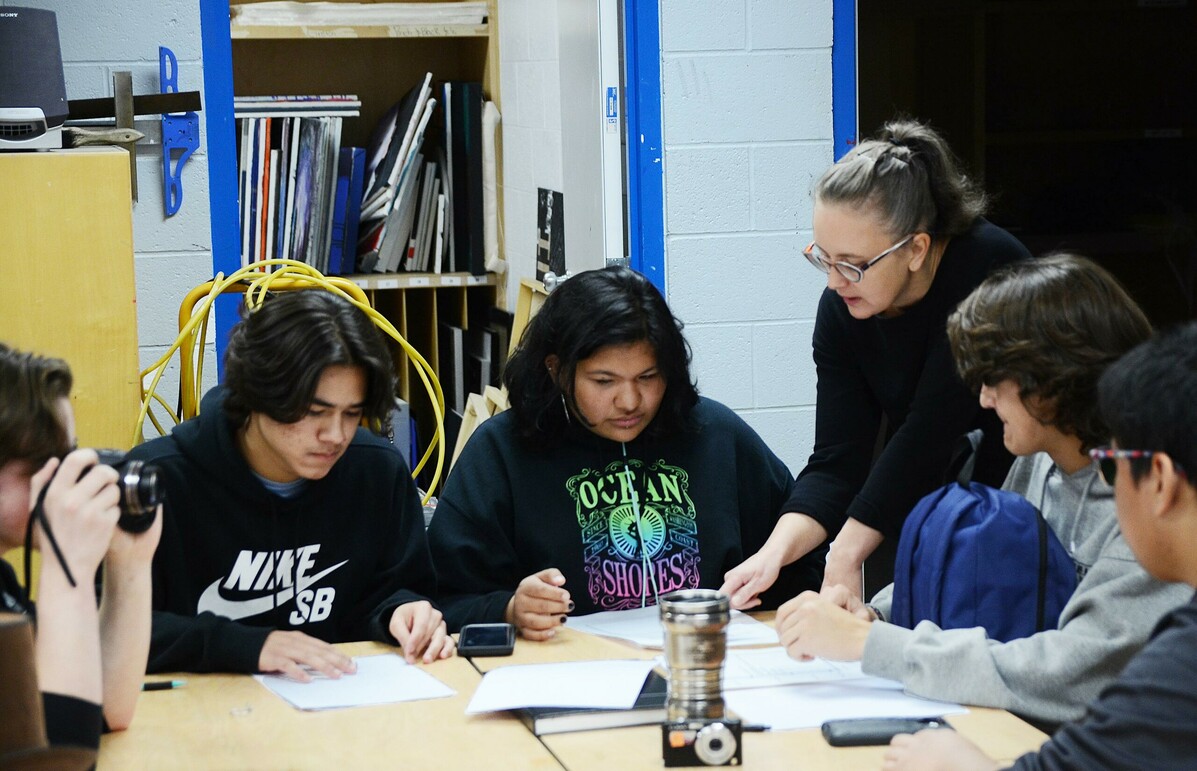 As part of the TREX travelling art exhibition, Winston Churchill High school is hosted local artist Petra Malá Miller.
Miller ran two, two-hour workshops for art students, as portrait making was the main topic. The artist worked with Art 20 students in the morning and Art 20i/30i/30 students in the afternoon.
This opportunity was funded by the Alberta Foundation for Arts. The workshop coincides with WCHS hosting the traveling exhibit, Portraits in Light.
With the workshops,students, practised the social and professional skills required to interact with a community guest in their classroom, and connected to a professional and practising artist from our own city.
For more information about the workshops, please see the video below.
For more information about the artist please visit her website: Petra Malá Miller