Posted on:
ICSS celebrates graduates and names valedictorian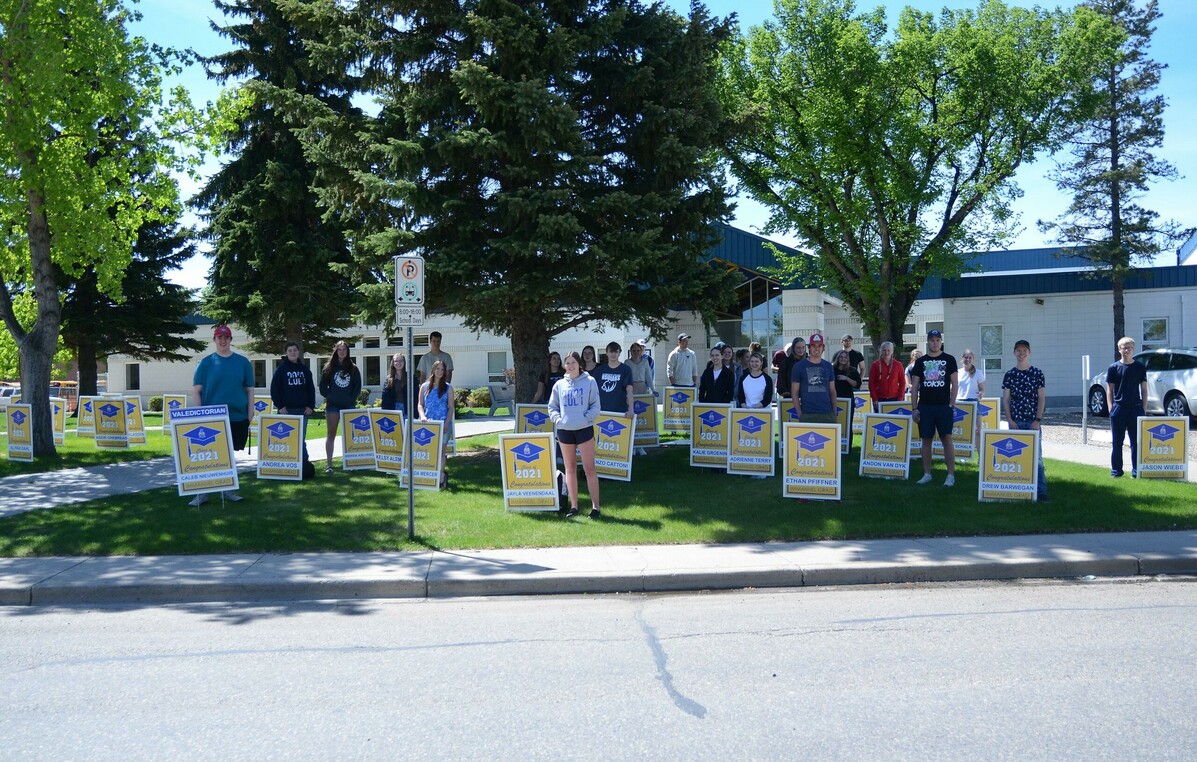 Immanuel Christian Secondary School has named its valedictorian for the 2020/2021 school year.
ICSS created a yard sign for each of the school's graduates, and displayed the signs on the front lawn Monday morning.
A special valedictorian tag was attached to one sign, as Caleb Nieuwenhuis was recognized as this year's ICSS valedictorian.
This year, the school has 46 graduates, who will be recognized during a a drive-in graduation ceremony at the Enmax Centre on Friday, June 25.