Posted on:
ICES students place 215 rocks in front of the school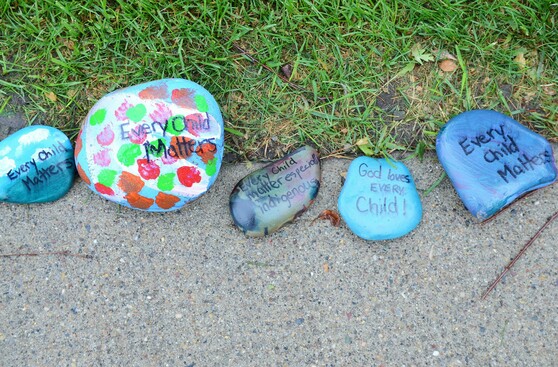 On Wednesday morning, students at Immanuel Christian Elementary School placed 215 rocks along the front sidewalk in honour of the lives lost at the Kamloops residential school.
Students painted the rocks with bright colours and messages of hope.
Before placing the rocks, students met on Microsoft TEAMS to reflect on the purpose of the 215 rocks and to deliver a reminder that every child matters.
#215children