Posted on:
Fairbairn recognizes National Indigenous Peoples Day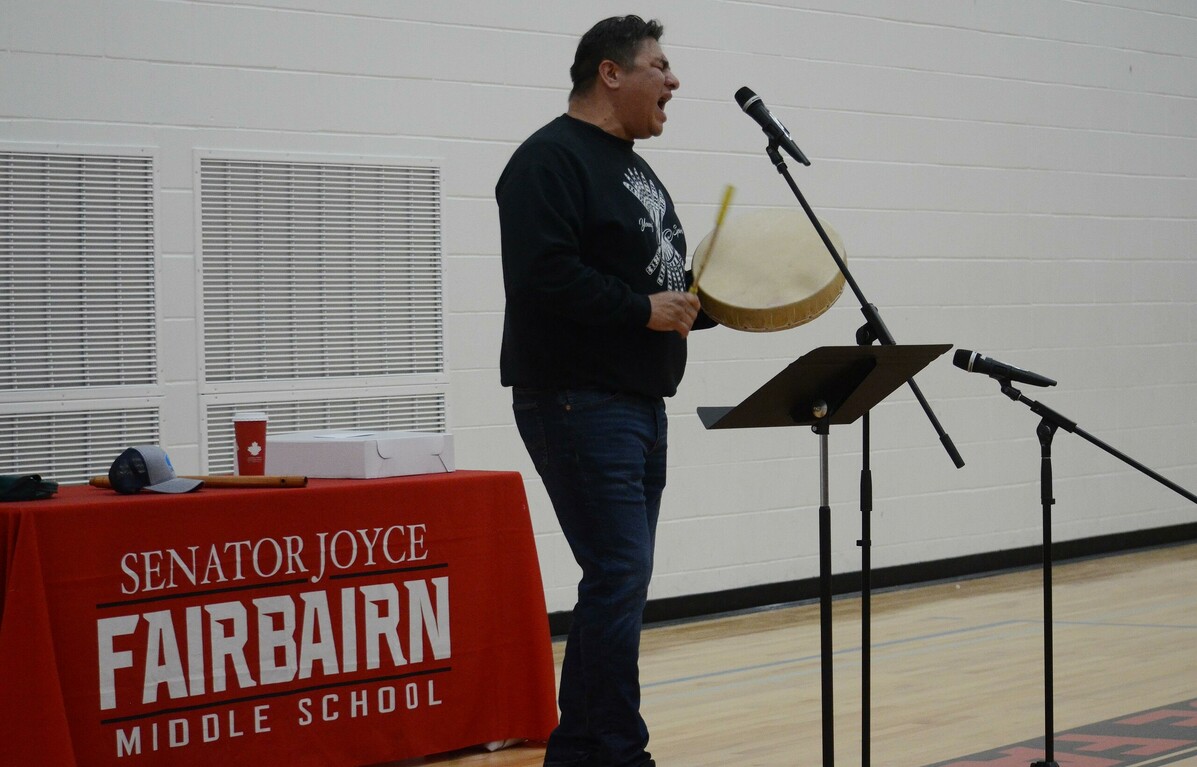 Jacob Faithful, drum keeper for the Young Spirit Singers, was the featured guest Tuesday morning at the Senator Joyce Fairbairn Middle School Indigenous Peoples Day assembly.
Faithful, from Frog Lake Cree First Nation, helped found the group back in 2001. Since then, the Young Spirit Singers has traveled throughout Canada and the United States with music described as a dynamic catalyst for sustaining Indigenous culture and sharing its importance with the world.
Amongst the many singing championships Young Spirit has won over the years, the drum group earned the 2013 and 2018 Worldwide Championship title at the Gathering of Nations Pow-Wow in Albuquerque, New Mexico.
The group's album Mewsinsational – Cree Round Dance Songs, earned the Young Spirit Singers an Indigenous Music Award for Best Hand Drum Album in 2018. The same album received a nomination in the Best Regional Roots category at the 61st Annual Grammy Awards.
Young Spirit created a viral media sensation when the group performed one of its acclaimed Round Dance songs live on the Grammy red carpet.
For more on Faithful's presentation at Fairbairn, please see the video below.
Nation Indigenous Peoples Day