Posted on:
Erin Hurkett appointed principal for Dr. Robert Plaxton Elementary School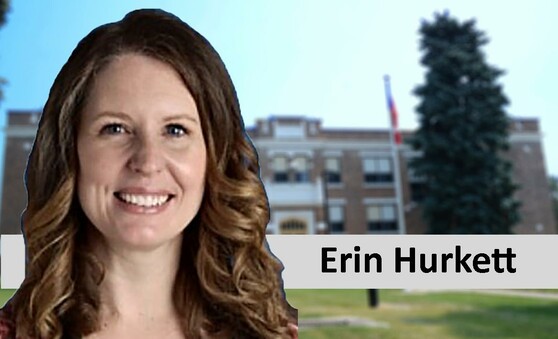 Lethbridge School Division is pleased to announce Erin Hurkett has been appointed principal of Dr. Robert Plaxton Elementary School.
Hurkett is an insightful leader skilled in engaging school communities with a shared vision developed through collaborative relationships and supported by clear and deliberate planning. Recognized as a student-centred leader focused on building a vibrant "culture of thinking," Hurkett is committed to distributed leadership and values staff expertise.
She has demonstrated success in supporting school-wide implementation of project-based learning with a focus on the development of innovative thinkers. In multiple school contexts, she has been successful in building staff capacity with meeting the needs of English Language Learners, implementing comprehensive literacy practices and adopting numeracy practices that develop divergent thinkers.
"It is my belief that initiatives undertaken within a school must centre on meeting the diverse range of student interests and needs we are presented with and nurture competence, insight, growth and creativity amongst all members of the learning community," said Hurkett. "In this way, authentic relationships and true engagement within learning occur. I look forward to whole-heartedly embracing and building a vibrant school community with our young people, school team, families and community to support the learning and well-being of all."
Currently the principal of Mike Mountain Horse Elementary School in Lethbridge School Division, Hurkett possesses a breadth of leadership experience. Prior to assuming the principal position in Lethbridge six years ago, she was Associate Superintendent of Curriculum and Instruction with Horizon School Division and served as a vice-principal and principal. Known as an instructional leader and master teacher, she has successfully engaged students and school communities from Kindergarten to high school.
Hurkett was the recipient of the Council for School Leadership Distinguished Leader Award in 2013 and was principal of a school recognized provincially for "Promising Practices in Elementary Education." She earned a Bachelor of Arts/Bachelor of Education degree at the University of Lethbridge. She completed a Master of Education in Leadership in 2011, also from the U of L.
"It will be an honour to lead a school by the name of Dr. Robert Plaxton, known for his kind and service-centred leadership," said Hurkett. "It will also be exciting to work and learn within a solar-paneled facility. I can imagine the connections that could be made between children and the natural world, along with the opportunities the school may seek to reduce environmental impact and spark curiosity in relation to environmental stewardship."