Posted on:
École Agnes Davidson students participate in history quiz show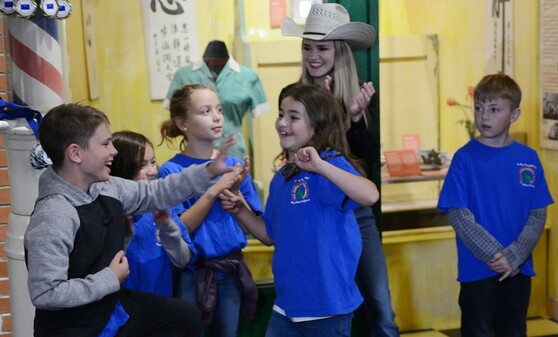 On Tuesday morning, École Agnes Davidson students participated in the production of an episode for the Lieutenant Governor of Alberta History Quiz Show.
Davidson students were joined by students from Father Leonard Van Tighem, as Rob Lennard, better known as The History Wrangler, led contestants through a series of skill-testing questions.
Celebrity guests, including Davidson principal Broc Higginson, took to the stage to ask questions throughout the morning at The Galt Museum and Archives.
A total of 21 episodes are being shot across the province.
Lieutenant Governor of Alberta History Quiz Show