Posted on:
Earn valuable credits through work experience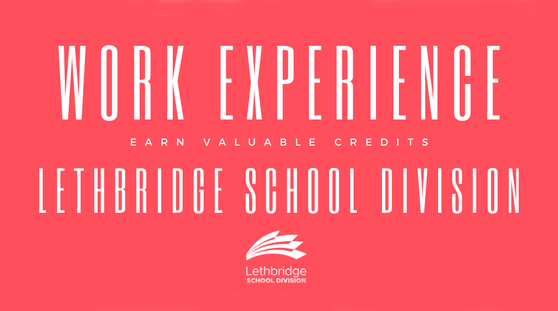 Use a part time job or volunteering opportunities.
Use it as one of the courses for the Alexander Rutherford Scholarship and as one of the entrance requirements for some Alberta post-secondary institutions. For example, WE counts just as much as an academic course such as Eng 30-1 for the U of L Registered Nursing Program.
Use it for graduation requirements: Up to 15 credits count towards your high school diploma.
Each 125 hours equals 5 high school credits and you can earn these during holidays and summer also.
What YOU have to do
Complete the required safety course - HCS3000 worth 1 credit.
Contact the work experience person at your school to pick up a work experience contract.
Hand in your contract and start submitting monthly hours…it's that easy!
Contact Information
Jacquie Lowe for LCI (room B113) and Victoria Park (learning commons) students:
403.394.4621
Pam Tinordi-McLean for Chinook, WCHS and Immanuel students:
403.715.1079