Posted on:
Donations help Churchill students in switch to at-home learning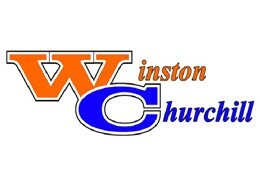 The switch to at-home learning for high school students came abruptly late last month.
As the Government of Alberta made the move to at-home learning for Grade 7 to Grade 12 students, effective Nov. 30, many students had to make a quick transition to online learning.
That transition has been made easier for Winston Churchill students, as the school has been a focus of much community support in the past two weeks.
There has been a generous outpouring of encouragement, donations and financial contributions to the school, as the stress our students have been under has been met by real community support. 
Some examples of that community support include: 
Community interest and engagement in supporting students in need 
Community members reaching out to the school to see how they can help 
$5,000 donation from Nyrose McKenzie Alexander LLP 
$1,000 donation from Mr. Blaire Nyrose directly
$5,000 donation from Lethbridge Orthotics 
Donation of six new laptops from a Churchill Family (wishing to remain anonymous) 
Connection to Telus to provide discounted internet access for families impacted by financial hardship 
Local business (North Lethbridge Panago) partnering with the school to provide 22 large pizzas and two-litre beverage combos for students and families
Smaller donations from individuals and families to purchase food gift cards 
Other donors sending funds to cover the cost of internet connection for families.