Posted on:
Division will not participate in pilot of Draft Alberta K-6 Curriculum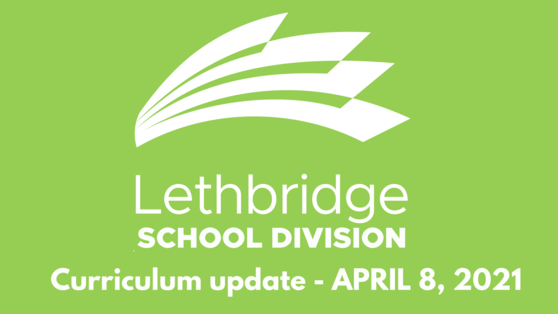 Lethbridge School Division will not be participating in the 2021/2022 piloting of the Draft Alberta K-6 Curriculum, released by government on March 29.  
School Division trustees and Division administration have reviewed the content and engaged in discussion regarding alignment of the draft curriculum with the vision, mission and priorities of Lethbridge School Division. Unfortunately, the draft curriculum does not support quality learning that will develop innovative thinkers or responsible citizens with inclusive mindsets.  
We recognize that piloting curriculum typically comes with many benefits, including direct feedback opportunities and professional learning support. 
The draft curriculum as presented, however, includes significant structural and content changes that alter how education is delivered. These types of major adjustments are typically not the outcome of a pilot. 
"Alberta has been renowned for a world-class curriculum," said Christine Light, Chair of the Lethbridge School Division Board of Trustees. "The Board of Trustees does not believe it would be ethical or responsible to have our teachers and students navigate the proposed draft curriculum that has an abundance of content that is not age-appropriate, fails to adequately address diversity, fails to further contemporary learning competencies and lacks coherence and integration of ideas. We are committed to continuing to work with Alberta Education in whatever capacity we can to bring about change to the current draft document, as we believe it is not currently in a form we can support or pilot."
Lethbridge School Division calls for government to pause the pilot process, reflect on the resounding feedback that has been expressed province-wide regarding problematic content threaded throughout the draft, and engage in a process that is authentic, transparent and well-informed.
Lethbridge School Division is hopeful Alberta Education will work with stakeholders, including the Division's knowledgeable and highly capable teaching force, to bring forward a draft curriculum suitable for piloting that is research-based and grounded in the needs of contemporary learners.
"Minister LaGrange stated in a press conference on Saturday, April 10, that school divisions who participate in the pilot process for the curriculum will be "leaders" able to give "rich feedback". To this I say: Lethbridge School Division is a leader in our province," added Light. "Lethbridge School Division, along with the other divisions who are standing against the proposed curriculum and choosing to not participate in the validation process, are the leaders in our province. We are leaders in saying to the Minister, as well as the provincial government, that this curriculum is inadequate to meet the present and future needs of Alberta students."
Light added the curriculum does not align with the values, mission or vision of the school division.
"The mark is so far off that we are not allowing this pilot to enter into our front door. That fact alone should send a profound and rich message to the province. Again, we ask the minister to hear the voices of students, hear the voices of trustees, hear the voices of parents, and hear the voices of educators. Stop the pilot process, take this curriculum back, and create a rich curriculum that will benefit our students and our province going into the future."
Those looking to learn more about the curriculum, or provide feedback, can visit the Government of Alberta Draft K-6 Curriculum page here: HAVE YOUR SAY