Posted on:
Division Indigenous graduates celebrated with ceremony at Chinook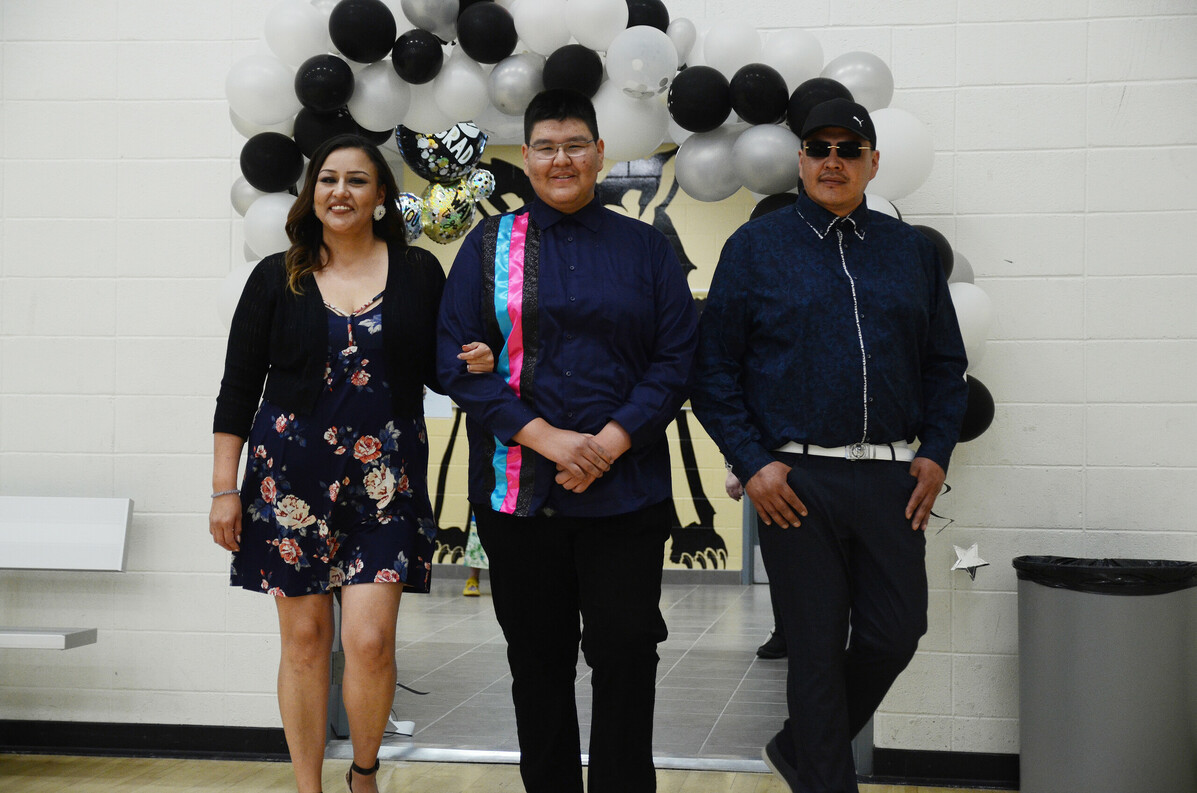 The 2022/2023 Indigenous Graduation ceremony at Chinook High School featured 49 Indigenous students graduate from Lethbridge School Division Schools.
Students from Victoria Park High School, Lethbridge Collegiate Institute, Winston Churchill High School and Chinook were honoured throughout the evening.
The Division's Co-ordinator of Indigenous Education, Joel Tailfeathers, presided over the ceremony, which was planned by the Indigenous Education teaching leads, Shawnee Big Bull, Jenna Bruised Head, and Melanie Morrow.
Indigenous Grad coaches this year include Val Good Striker, Juliet Toledo, Marley HeavyShield and Jean Panther Bone.
"Our grad coaches have been working hard collaborating with students, families, admin and teachers to help support our graduates get through their educational journeys," siad Tailfeathers. "Big thanks to our grad coaches."
Blood Tribe Elder Patrick Black Plume, Metis Elder Alice Bissonette were the elders for the evening, while the keynote speaker was Apollo Hess Mootooyaohkii, a former LCI student. Hess is currently a University of Lethbridge student who is competing for a spot on Team Canada for the next Summer Olympics.
Please see the video below for more details on the graduation evening.
Graduation night