Posted on:
COVID-19 vaccines for 5-11 year olds – important information for families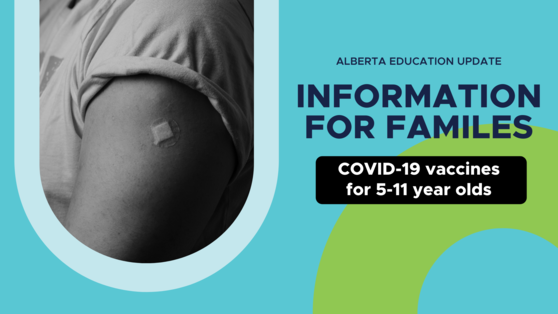 Health Canada has approved Pfizer's COVID-19 vaccine for children ages 5-11.
Alberta's Chief Medical Officer of Health announced that Albertans can now book appointments. The news conference can be found here: DR. HINSHAW.
Appointments for children aged 5-11 can be booked through the Alberta Vaccine Booking system, or by calling Health Link at 811. Appointments will be available primarily at Alberta Health Services clinics around the province as of Nov. 26. Vaccines will not be available in schools at this time.
Please see the parent letter, below, which includes more information.
The following information may be helpful as well: