Posted on:
Chinook High School hosts Blackfoot Confederacy flag raising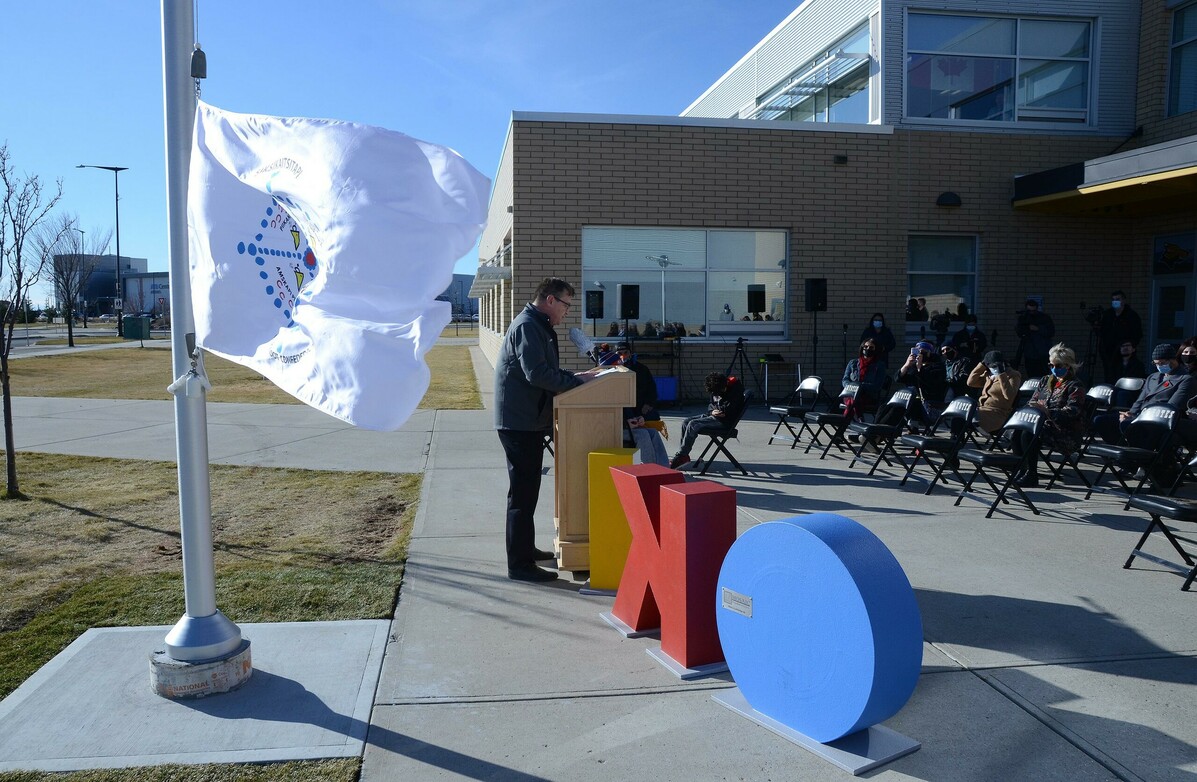 Monday, Nov. 8 was a special day at Chinook High. 
The school community gathered outdoors, and virtually, as a Blackfoot Confederacy flag was raised outside the school.
Keynote addresses were delivered by Chancellor Charles Weasel Head and Ramona Big Head, as Chinook principal Bill Forster opened the event and led participants through the official flag raising. 
Please see the video below for more information on the ceremony.
Blackfoot Confederacy flag raising