Posted on:
Parent Learning Session set for Monday, Nov. 8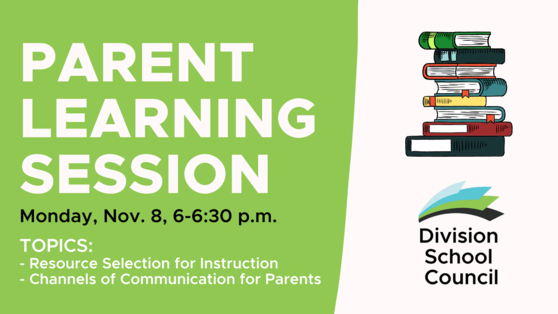 Two topics will be on the agenda for a Parent Learning Session on Monday.
The session, which will be held on Microsoft Teams, will cover Resource Selection for Instruction and Channels of Communication for Parents.
The Division's Director of Curriculum, Karen Rancier, will present on the process used for the selection of resources for classroom instruction.
Superintendent Cheryl Gilmore will review School Division Policy 1003.1, Channels of Communication and Disputes Resolution, to inform parents of the process for directing concerns.
The topics for the learning sessions were provided by parents on the Division School Council.
Presentations are set for 6-6:30 p.m. 
To join the Teams session, please click the following link: LEARNING SESSION.