Posted on:
Two Division elementary schools complete Métis Dot Art projects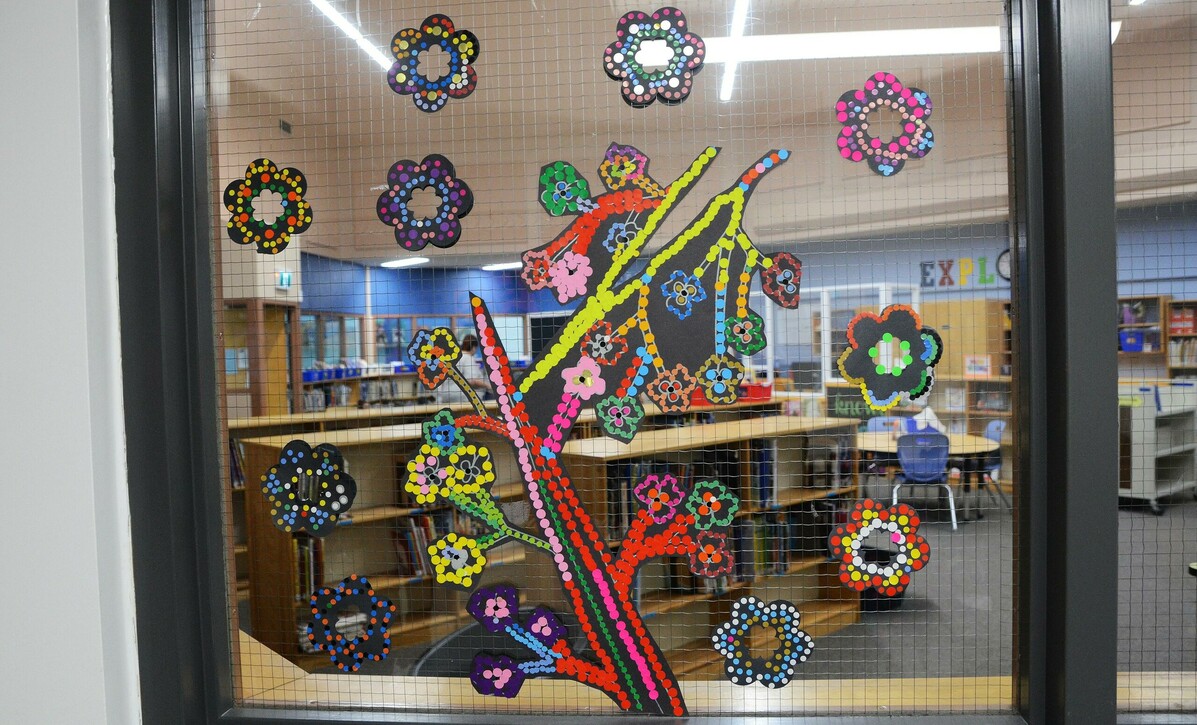 This week, Park Meadows and Nicholas Sheran elementary schools participated in a special project as part of the celebration of Métis Days.
The two schools completed traditional Métis Dot Art on their windows in the Learning Commons. Park Meadows used stickers and Nicholas Sheran utilized window chalk markers. 
In the video below, Lethbridge School Division's Melanie Morrow, Indigenous Education Teacher, Elementary, speaks about how the project came together at Park Meadows.
Métis Dot Art