Posted on:
Brunner appointed acting vice-principal at Gilbert Paterson Middle School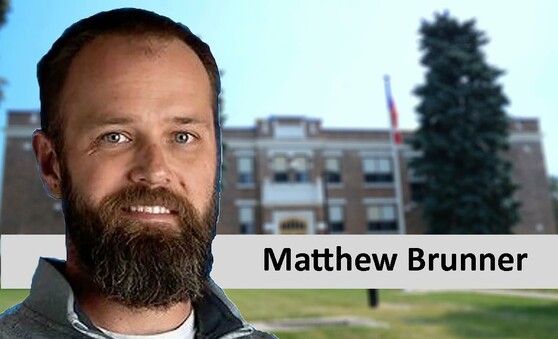 Lethbridge School Division is pleased to announce Matthew Brunner has been appointed acting vice-principal at Gilbert Paterson Middle School.
Brunner will assume administrative responsibilities during a leave, commencing this spring.
Passionate about being an educator, Brunner strives to create meaningful learning opportunities for all students. He is committed to contributing to a culture that is unified and goal-directed. Believing in co-operative learning environments, Brunner will engage in leadership practices that provide clear opportunities for everyone involved and inspire joint responsibility for learning. He also believes that honest and open communication facilitates collaboration and allows everyone to work towards achieving their full potential.
Brunner's practice as an educator is grounded in the development of positive relationships. He invests in his students and genuinely cares about building the skills they need for a successful future.
"I am very excited to accept the position of acting vice-principal and join the administration team at Gilbert Paterson," said Brunner. "Over my 14 years of teaching at Paterson I have been very fortunate to make meaningful connections with our staff, students and families, and I look forward to the ongoing collaborative work with teachers and support staff in providing opportunities for our students to succeed. Our shared school vision of promoting respect, determination, acceptance and integrity is at the heart of developing life-long learners and empowered citizens. Together, the positive connections we continue to make are essential to the success of our learning community. I am privileged to be a part of that."
Brunner's experience in Lethbridge School Division includes teaching at Galbraith Elementary School and Gilbert Paterson Middle School. He is active in the Paterson school community, engaging in the Hockey Development program, Division Student Advisory Council, mentorship and organization and facilitation of professional learning at the school and division levels.
He completed a Bachelor of Arts and a Bachelor of Education at the University of Lethbridge, and is furthering his studies through engagement in the University of Lethbridge Master of Education in Leadership program.